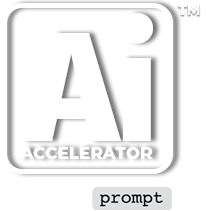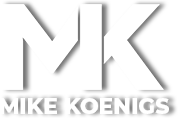 Book a Discovery & Advisory Session
with the Superpower Accelerator Mike Koenigs & his Ai team to find ways to use and implement Ai in your business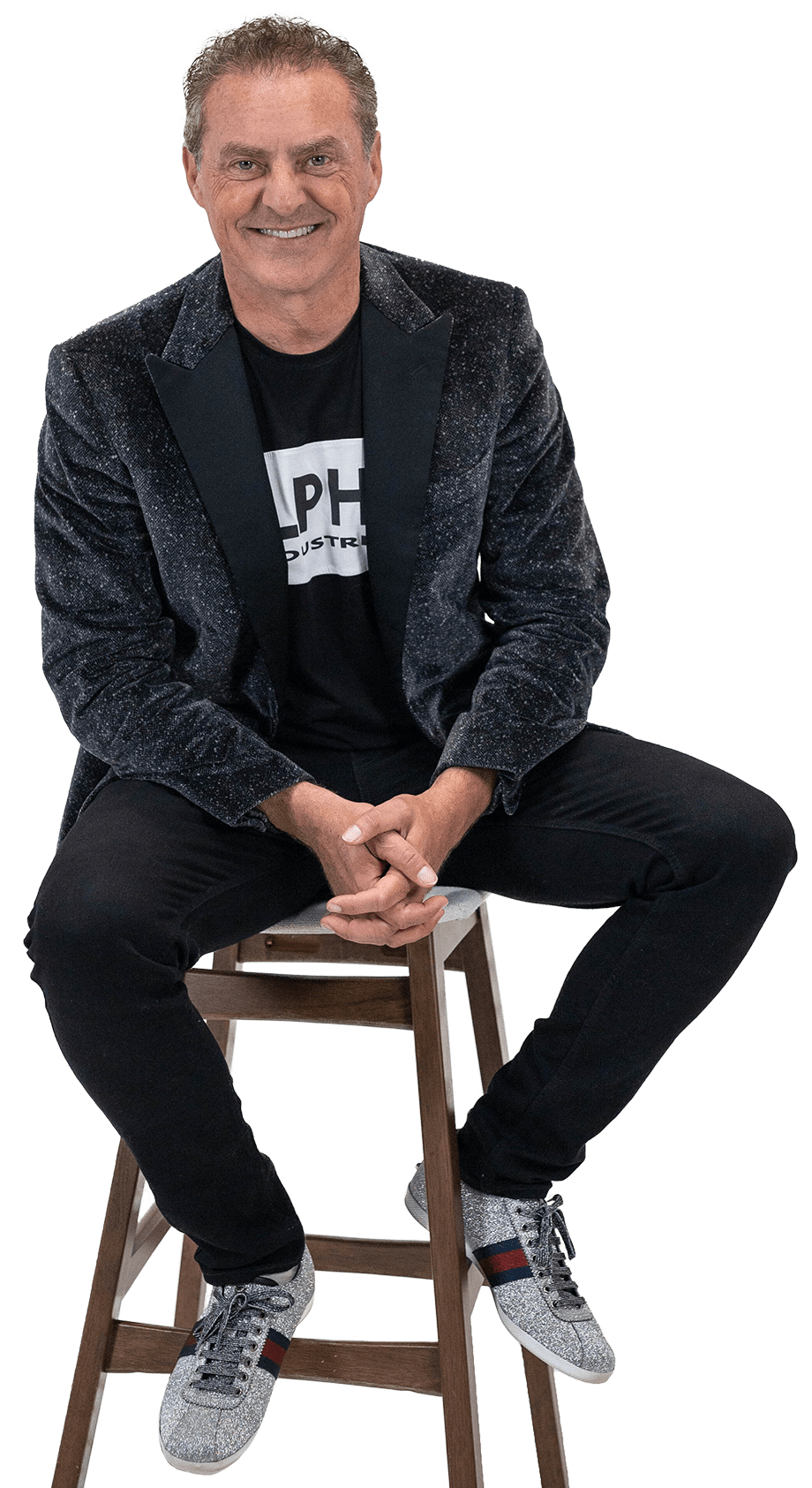 Ai IS THE FUTURE OF BUSINESS
You don't have to worry about Ai eliminating your business or your job, you have to worry about someone using Ai doing that. Every business needs a "CAiO" – a Chief Ai Officer.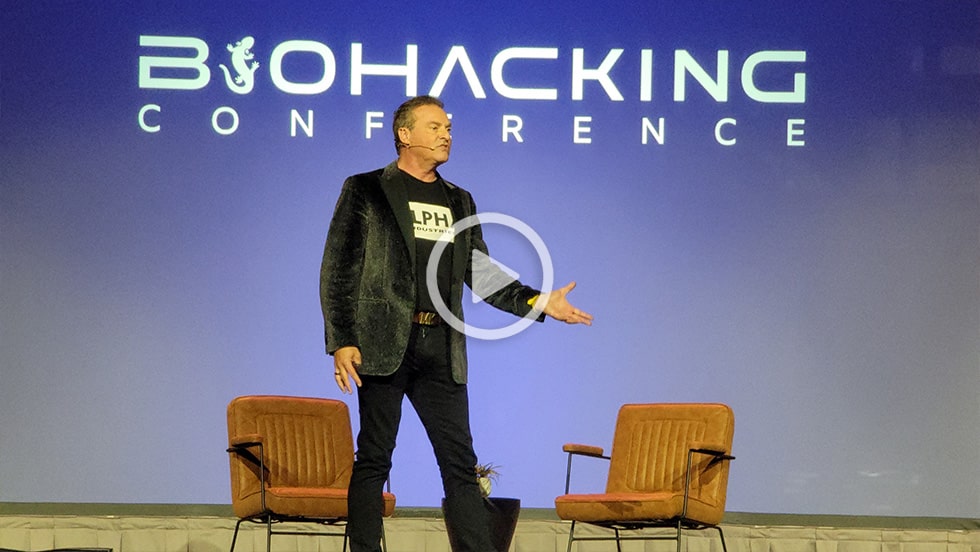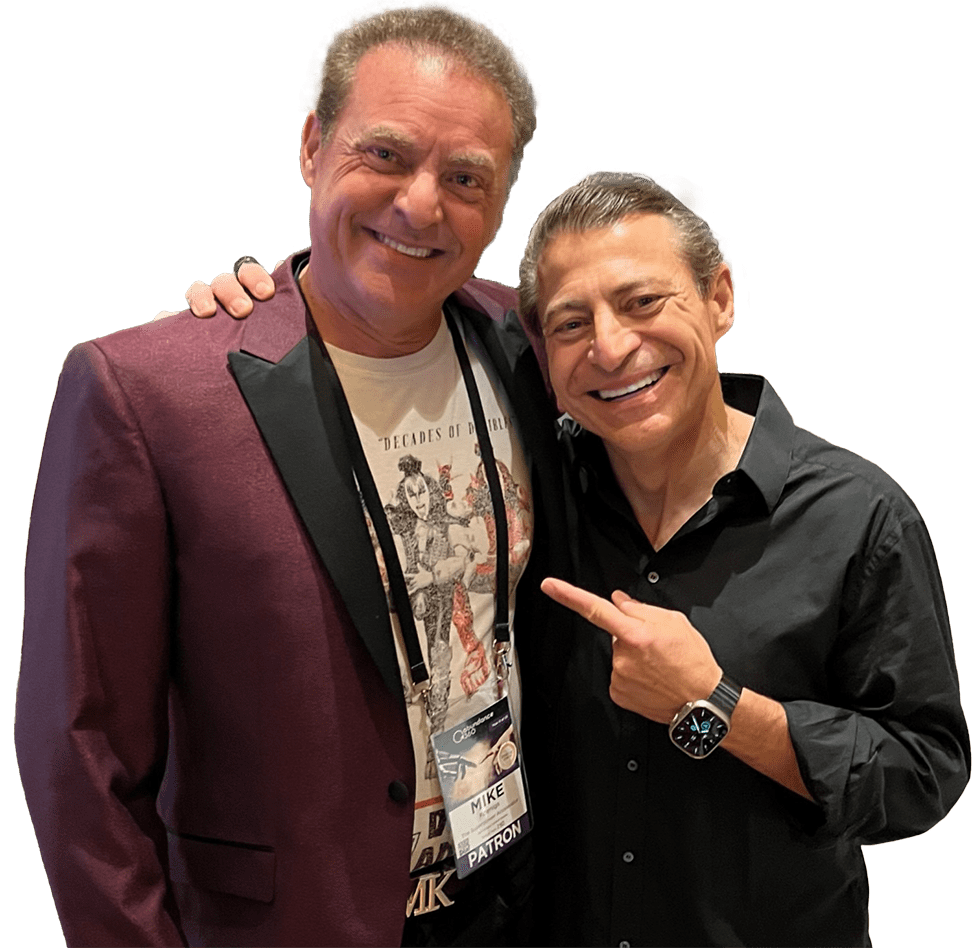 "Mike Koenigs is an arsonist of the mind in all the best ways."
– Peter Diamandis, Founder A360
Watch Mike Koenigs latest video about generative Ai for executives from his Keynote Training at Dave Asprey's Biohacking Conference for more than 1200 attendees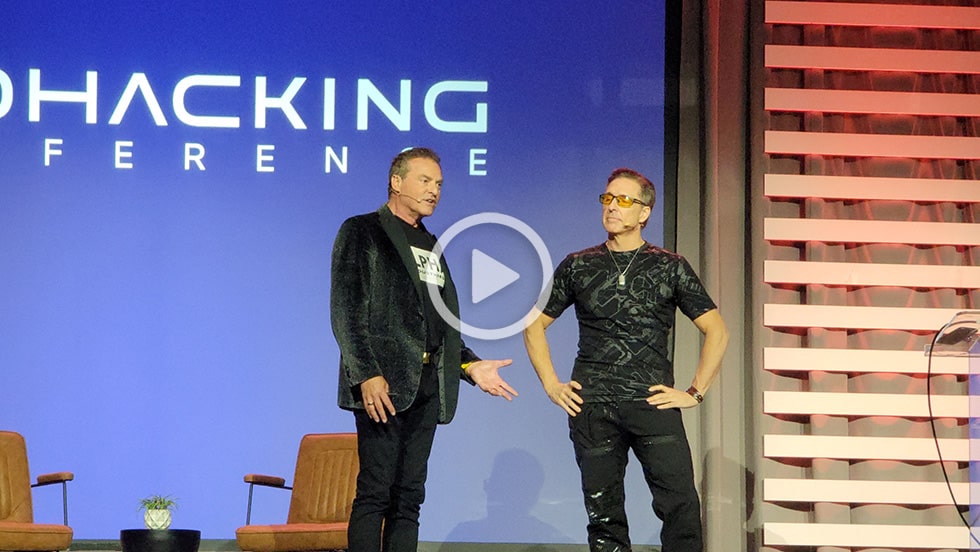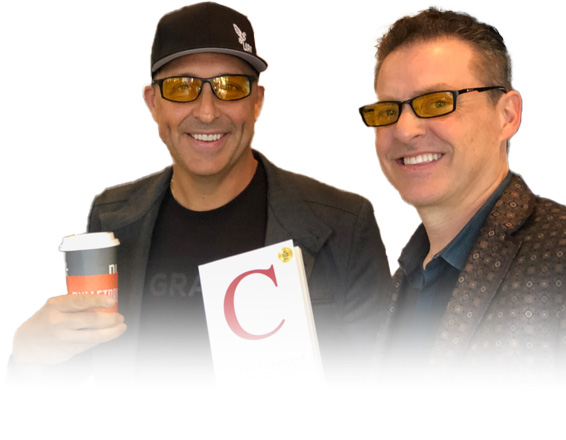 "Mike Koenigs is a total badass. He's a trusted advisor and an
early-stage

investor who I rely on for cutting edge marketing and business advice."

– Dave Asprey, Founder Bulletproof Coffee
Increase your revenue 20% to 200% or more throughout your organization
Find new ways to create brand new revenue streams by examining and analyzing opportunities and data
Eliminate or automate repetitive annoying challenges
Increase your team's capabilities, effectiveness, productivity and increase team retention
Identify and find dream opportunities that you lack time, money, resources, people and capabilities that Ai can provide
Find effective ways to internally train or hire a Chief Ai Officer
Leverage and multiply your organization's IP
AND MUCH MORE…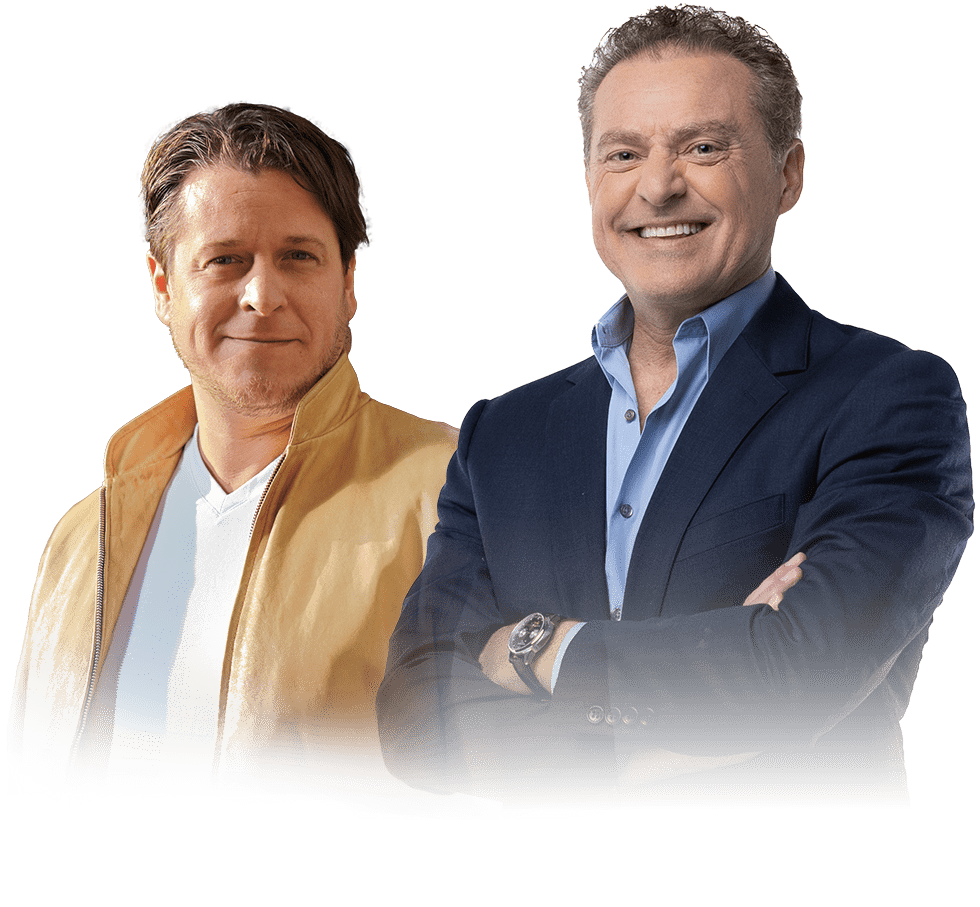 Have you watched or seen Mike Koenigs and Tom Lambotte speaking and presenting?
Are you excited about these opportunities and more?
Book a free complimentary session to deep dive and walk away with clarity and understanding of what the opportunities are.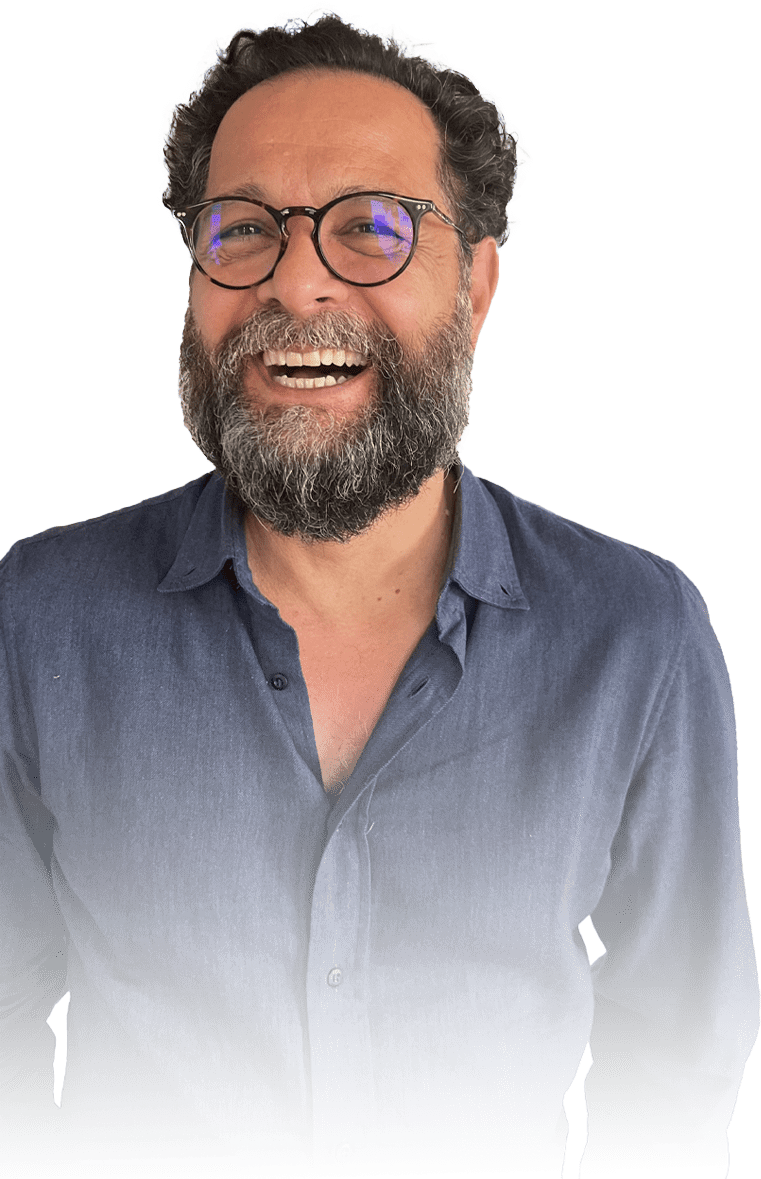 Edik Hartoonian
Hart

Auto

.com
The 8 Strategies needed to create a billion dollar car dealership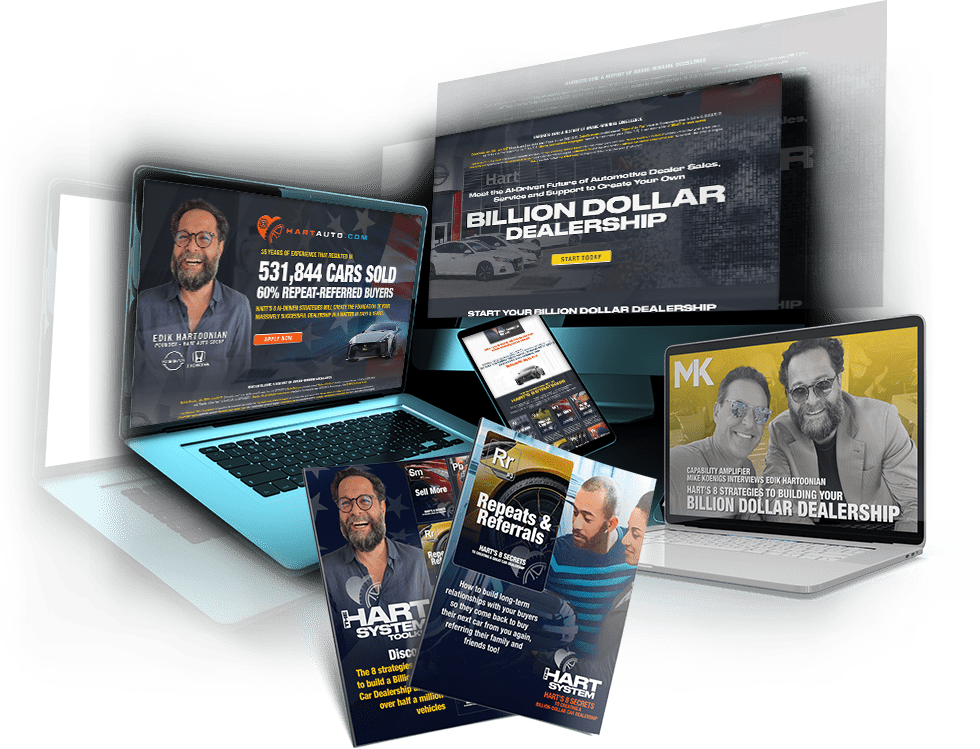 "3 days to create the brand, the business model and the framework for an
Ai-driven
system to optimize car dealership sales and processes to grow quicker and earn more."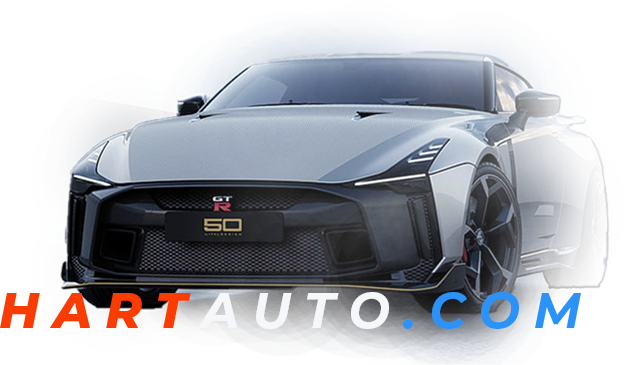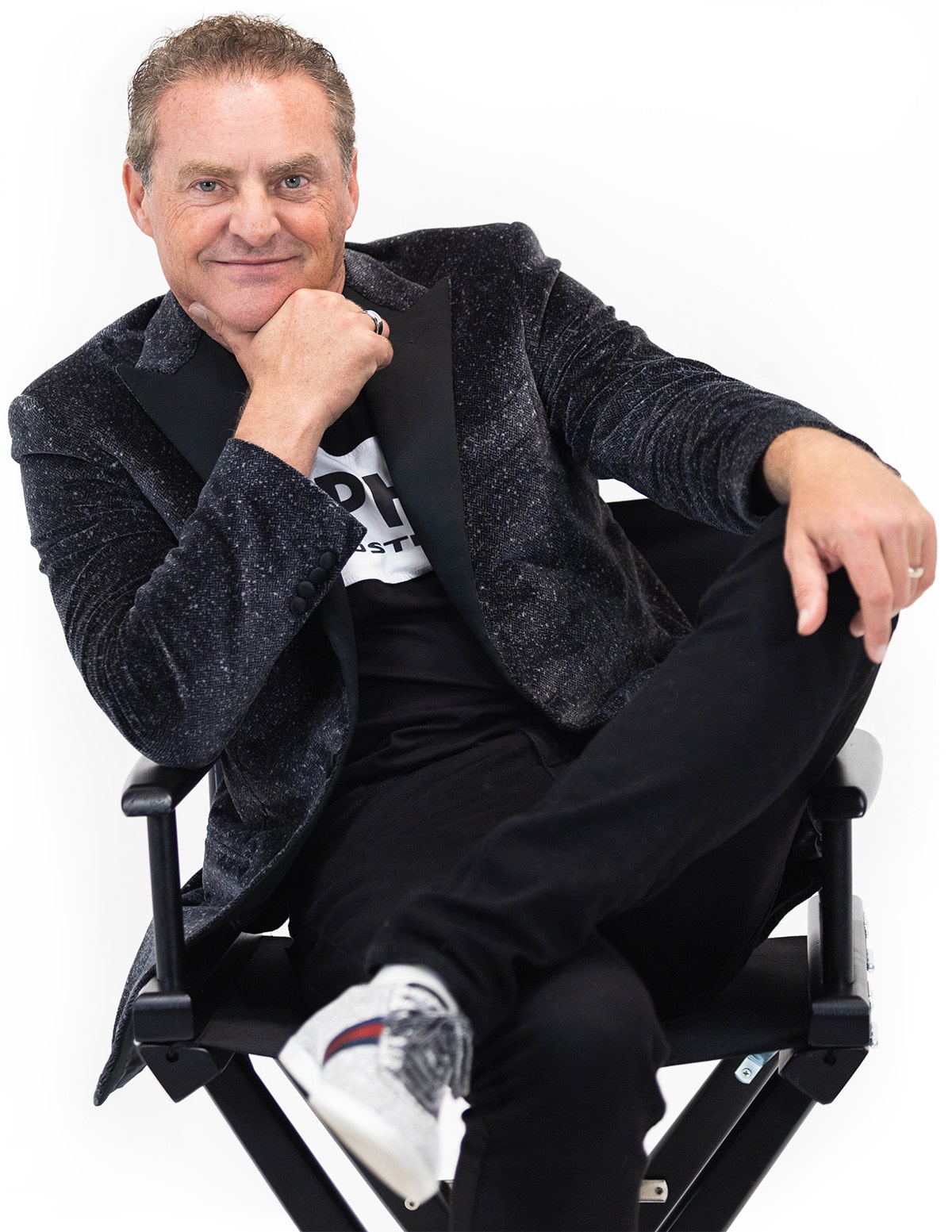 Mike Koenigs
Founder, Superpower & Ai Accelerator
What's "Your Next Act?" Imagine creating and launching your next business that you'll love for the rest of your life, a strong personal brand that multiplies the value of everything you do, attracts high-value customers, generates better prospects, and closes deals faster…in a week?
Mike Koenigs is a serial entrepreneur with five successful exits and experience as a judge on Entrepreneur.com's "Elevator Pitch" TV show, Mike has the expertise to help founders create "Your Next Act," a business they'll love for the rest of your life. He collaborates with his clients to develop brands, products, pitches, offers, marketing content, and launches, all in just one week.
Mike is dedicated to helping founders create businesses that are high net, low overhead, high impact, and low stress, allowing them to spend more time in their superpowers. He has consulted with major brands, including Sony and BMW. He has advised high-profile clients, including Tony Robbins, Paula Abdul, Richard Dreyfuss, Dave Asprey, John Assaraf, Brian Tracy, Peter Diamandis, Daniel Amen, and Darren Hardy.
In addition to his consulting work, Mike is a 17x bestselling author, contributor, and columnist for Entrepreneur, Fast Company, and Forbes magazines. He co-hosts two podcasts, "Capability Amplifier" with Dan Sullivan of Strategic Coach and "The Big Leap" with NY Times bestselling author Gay Hendricks.
As a pioneer in teaching Generative Ai for Executives, Mike has taken the stage at prestigious events such as Tony Robbins' gatherings and Peter Diamandis' Abundance 360 conferences, MIT, EO, YPO, TLC, Strategic Coach, Genius Network and Dave Asprey's Biohacking events, inspiring and educating audiences with his innovative Ai insights and systems.
30+ Years at the Forefront of Branding, Marketing & Technology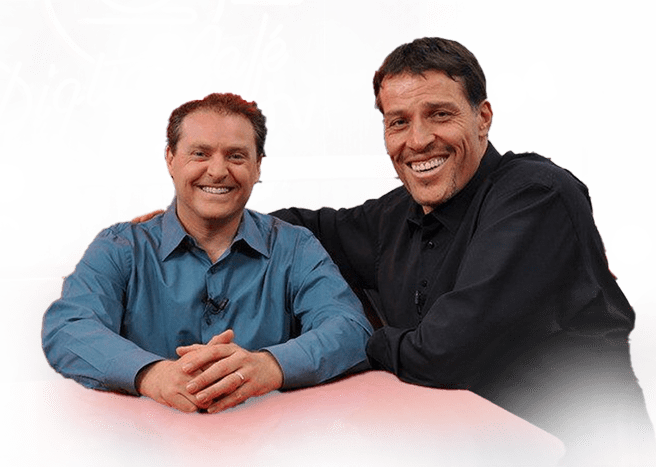 "Mike is an
extraordinary man."
"He's brought me insights on how to reach people on the Internet that are so valuable.
This is a man you should deal with. Take advantage of what he has to offer."
– Tony Robbins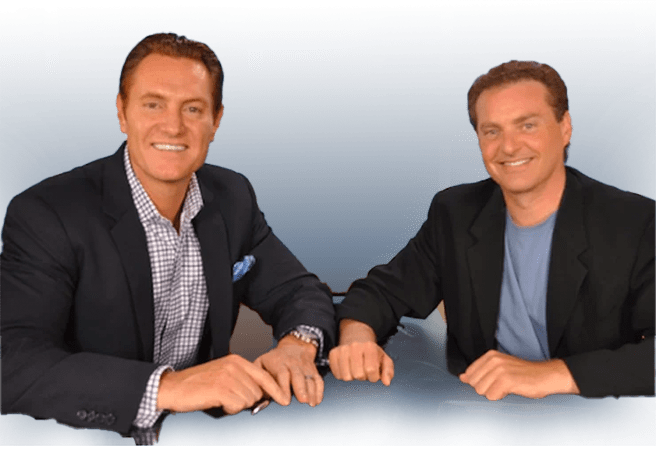 "Mike Koenigs is the "Doc" Brown of marketing and technology."
"One question or one problem scenario unlocks his brain and 20 to 30 ingenious ideas pour out of it. One idea grew my database from 30,000 to 800,000 in 14 months. Another one contributed to a product launch that generated a million dollars in three days. Most recently another contributed to a marketing process that is now generating $250,000 a week. Mike Koenigs is a brilliant marketing muse who can make you money!"
– Darren Hardy, Founding Publisher/Editor SUCCESS magazine and Mentor to CEOs and High-Performance Achievers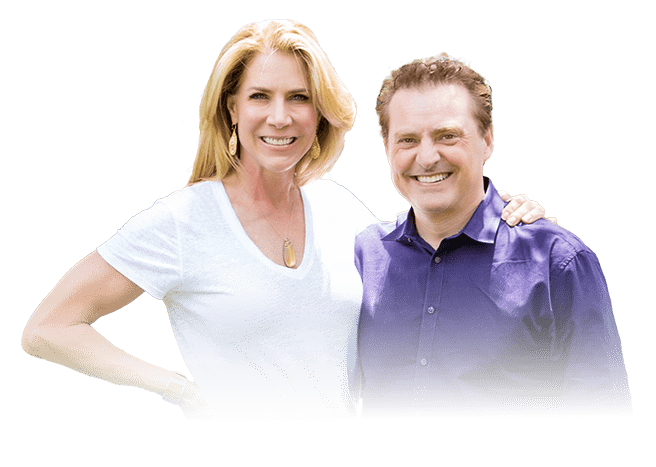 "Mike Koenigs is a master of helping transformational entrepreneurs"
"Mike Koenigs is a master of helping transformational entrepreneurs like me go out, get our message out to the world, and then give us the tools so we can go change lives and be role models to change everyone's lives."
– JJ Virgin, 4x New York Times Best-Selling Author, 3x Inc 5000 Founder
Tom Lambotte
Chief Ai Officer and Visionary
Tom Lambotte is a serial entrepreneur with multiple startups under his belt, each contributing uniquely to the tech industry. With over 15 years of experience, Tom has transitioned from hands-on founder roles to becoming an influential educator and visionary in Artificial Intelligence (AI). He has taught AI to industry leaders like Peter Diamandis, Tony Robbins, and several billionaires, solidifying his reputation as a sought-after expert.
His current focus is on the Ai Accelerator, a groundbreaking initiative aimed at accelerating the adoption and understanding of AI technologies. Through this venture, Tom is a pivotal figure in shaping the future of technology.
In the past, Tom founded GlobalMac IT, which excelled in providing outsourced IT services to Apple-based law firms. He has since transitioned to a Founder role to focus on broader technological advancements. Another venture, BobaGuard, offered premier cybersecurity solutions to law firms and has also seen Tom move to a Founder role.
Tom's unique ability to spot market opportunities, coupled with his creative mindset and determination, has earned him recognition as a visionary leader. He is a frequent speaker at industry events and has been featured in numerous publications.
Tom resides in Chardon, OH, with his wife, four children, and two French Bulldogs. In his free time, he enjoys cooking, photography, and reading. He loves being in the water, although Ohio's climate and his young children make it a challenging endeavor. Comfortable in shorts and flip-flops, Tom embodies the relaxed yet focused demeanor of a true innovator.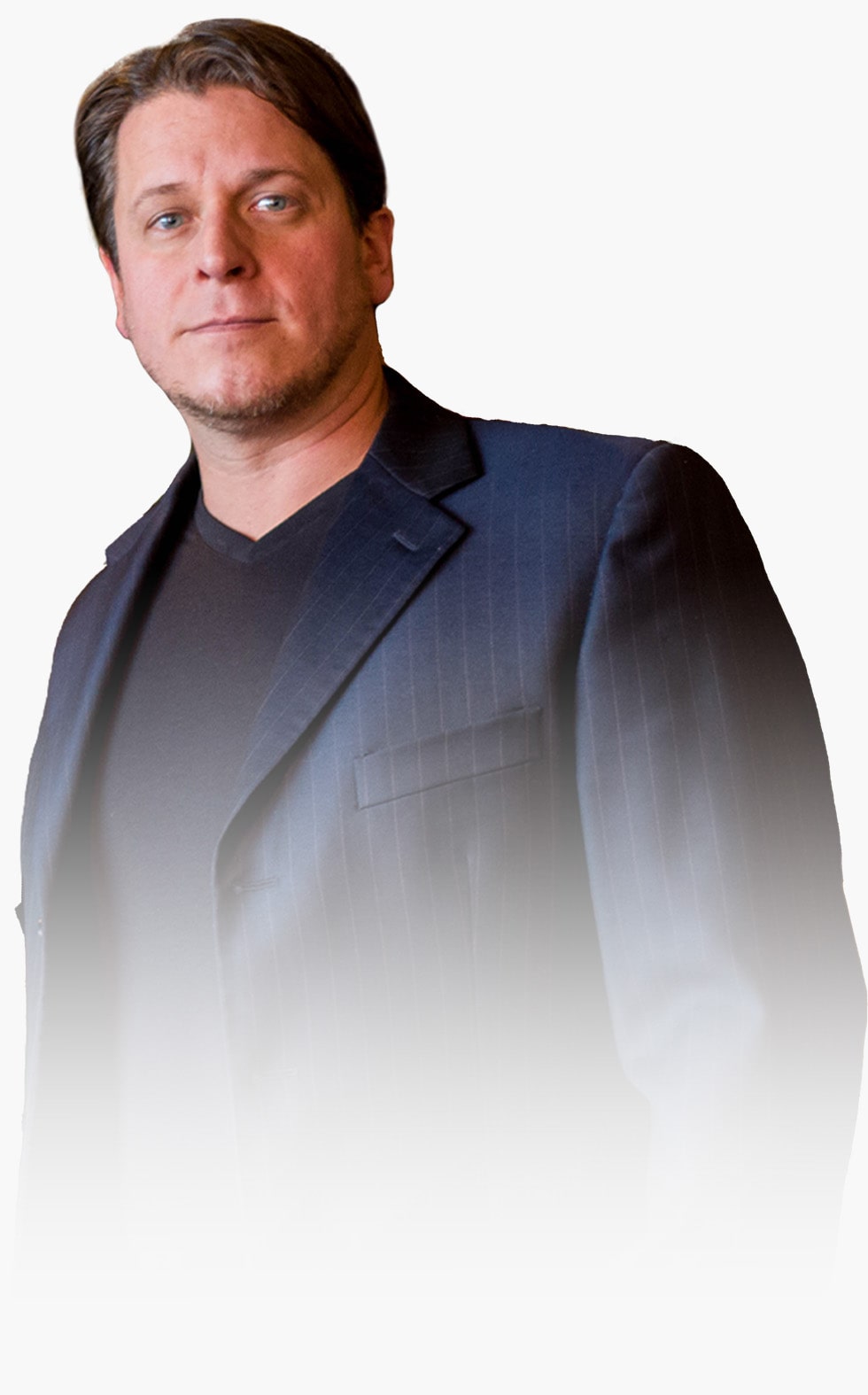 "Mike and his team created the Advanced Longevity brand in half a day which normally would have taken three weeks, and an agency three months or more."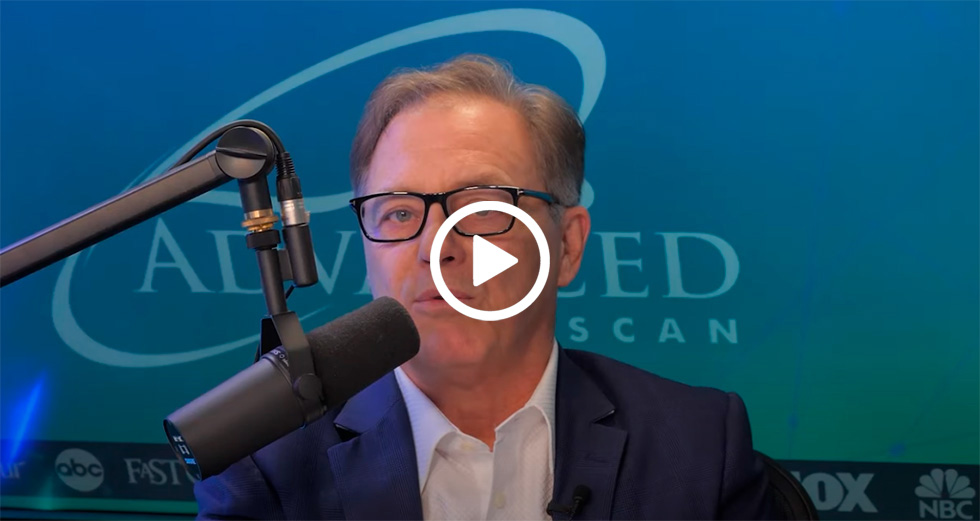 "This is a $1M package. It's shocking the amount of high-quality content that we've created."
"I've been trying for years to create this kind of content. I've paid a lot of money to others to try to get to this level. No one has ever taken me by the hand and sat my ass in a chair and said you're not going to leave here until we have this, this and this. Crazy thing about is, I didn't even realize that is what we were doing. I felt like we were just kind of pals having a conversation. It all was all happening in real time. Mike and his team pulled out a series of Ai tools and built all this in real time in front of me. Mike has an innate ability to sit down and hammer things out. Plus he has a deep understanding of my business, and his ability to communicate, both empathy and sympathy, knowing the value of our message is unmatched."
Steve Marler - Founder Advanced Longevity & Advanced Body Scan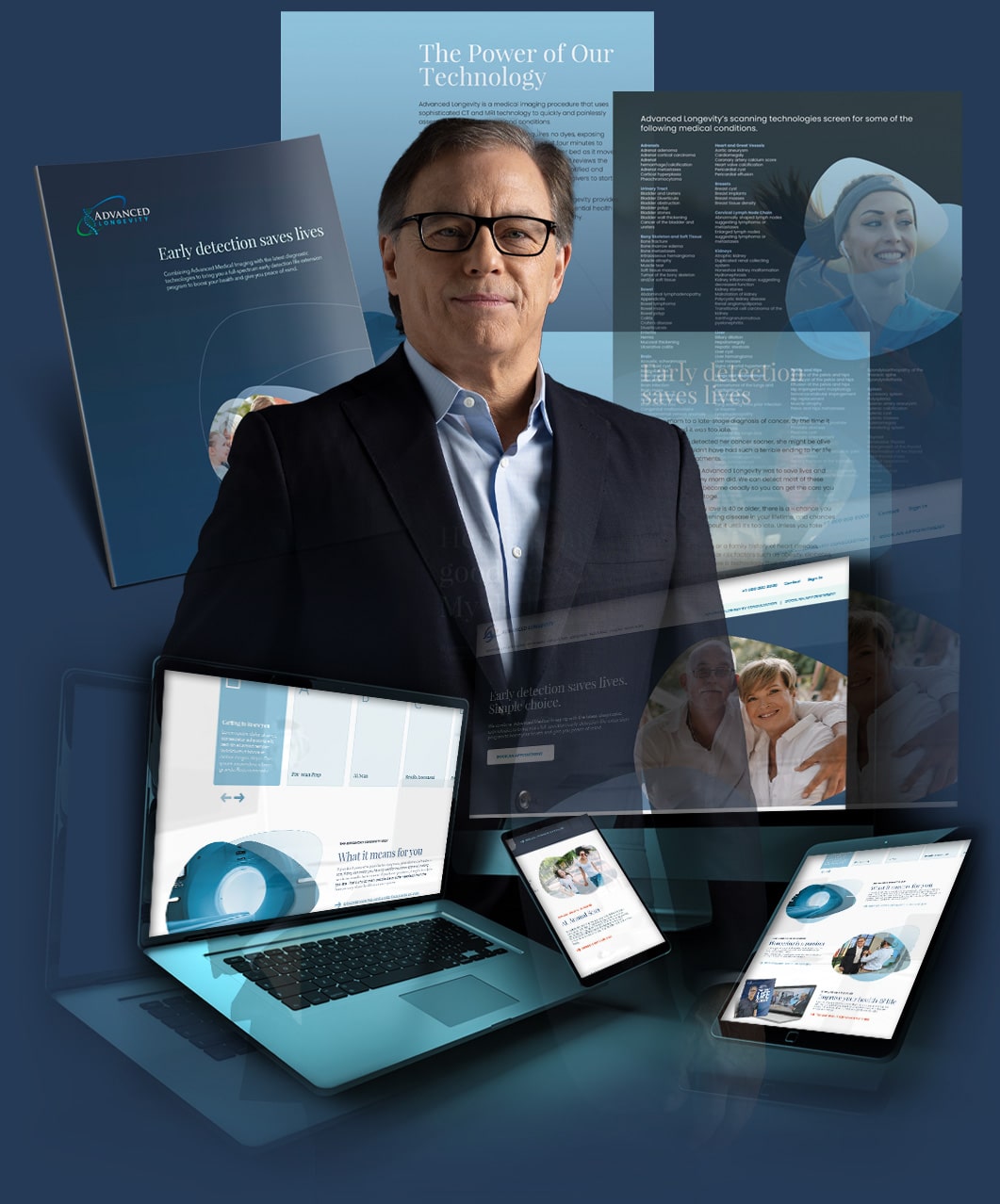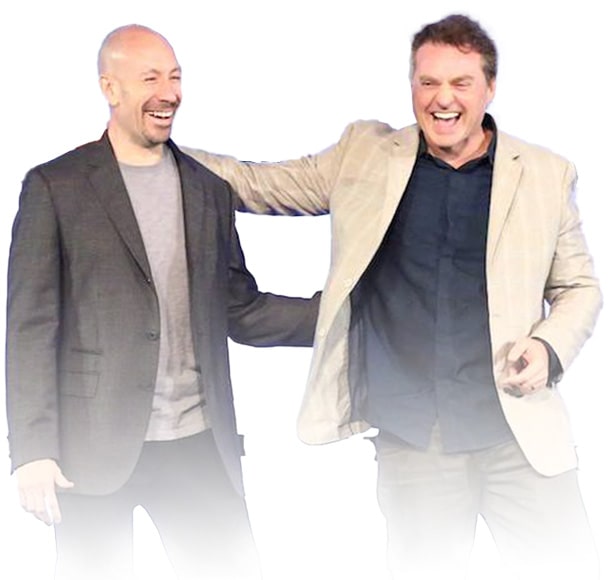 "Mike can make you a lot of money."
"Mike is a ninja with marketing strategies. He has so much insight and has overcome impossible odds that he can share with any audience."
– Joe Polish, Founder of Genius Network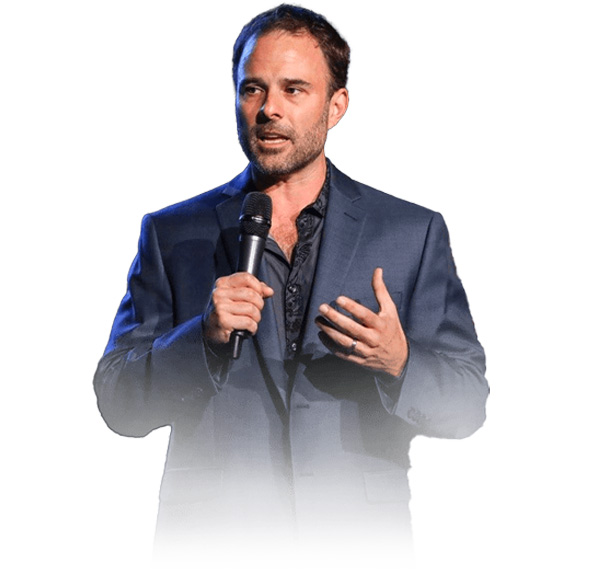 "Mike never ceases to amaze me…
with his ability to spot and capitalize on cutting-edge business and marketing trends, making it simple for anyone else to do the same. I simply steer it in his direction."
– Brad Costanza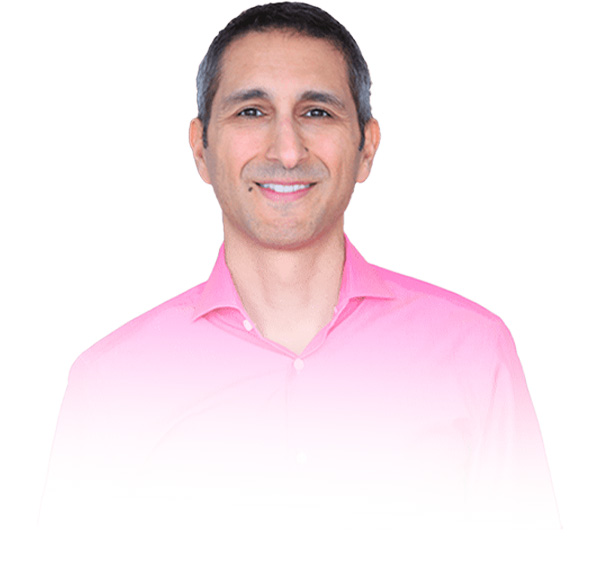 "It's incredibly rare to find someone…
who understands both marketing AND technology. Mike not only knows how to create killer video, he's also built the modern "push button" technology to get those videos out to the internet instantly."
– Eben Pagan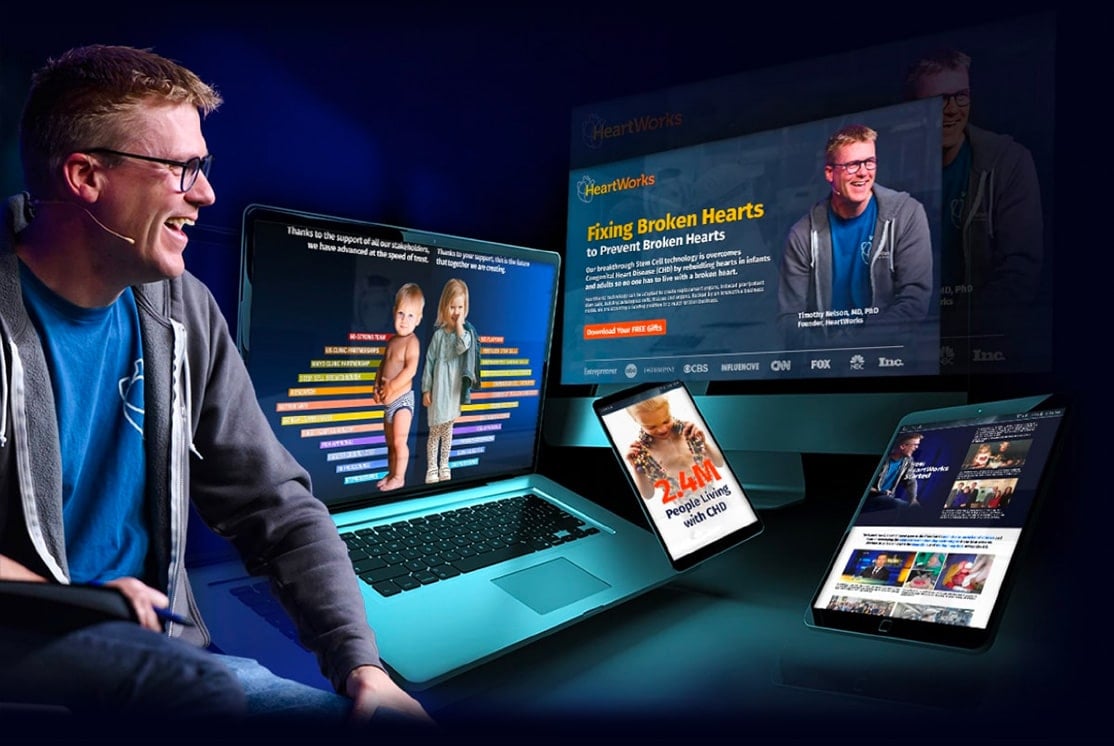 "Mike and the team accelerate everything, they create things in real time."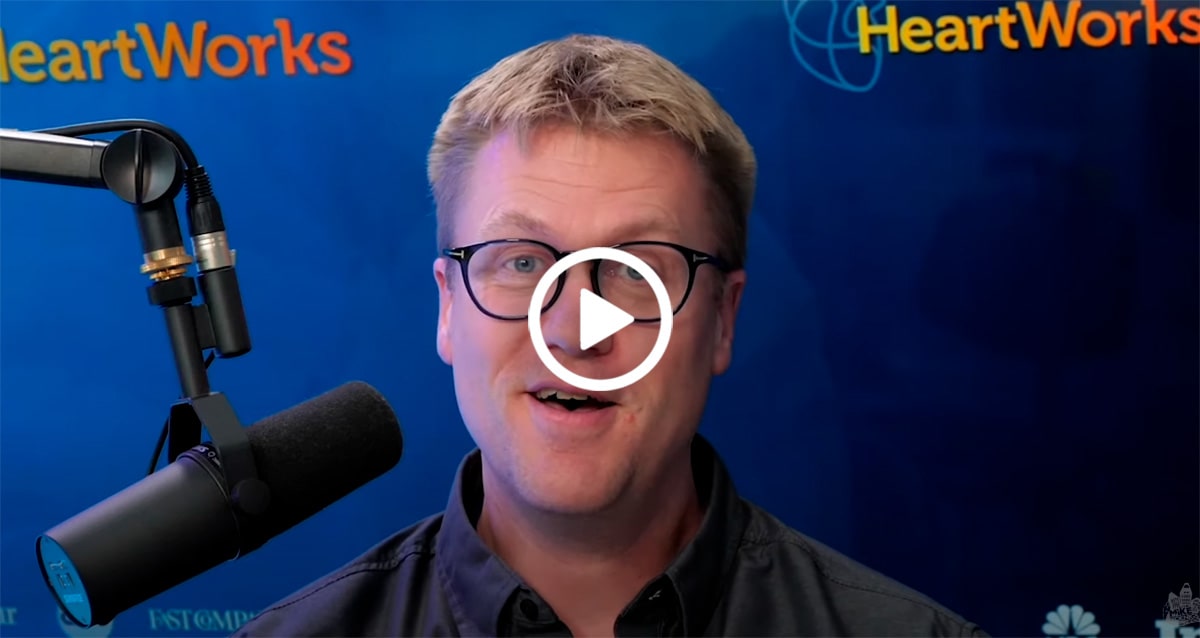 "It's really a three-day intense deep dive creation. There's no homework involved, it doesn't happen tomorrow, it happened today. I was trained and educated in how to better tell our story in a way that would connect with our audience, to connect to people that we've never connected with and it really led to an amazing outcome. The ability to, with a team in real time, create what we created in the last three days, and package it in a way I wouldn't have expected to be able to do in many, many months. This really changed everything that we do."
Tim Nelson – Founder and CEO of HeartWorks
UNLOCK YOUR Ai OPPORTUNITIES TODAY