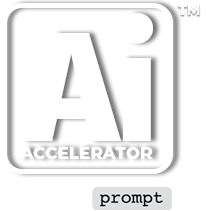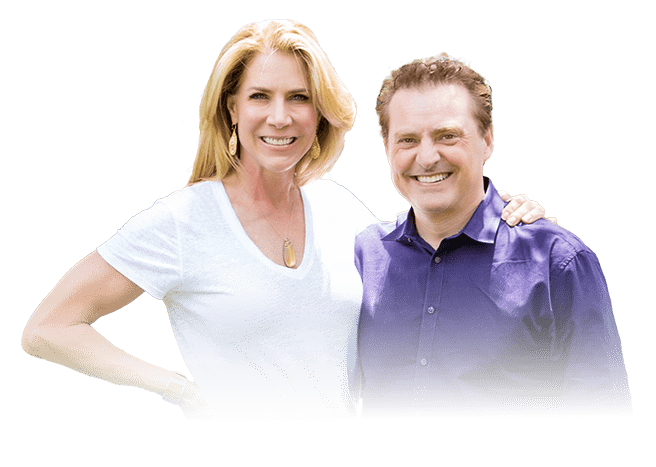 "Mike Koenigs and his Ai team made it easy to implement the "Health Business Ascension Model®" to help any health business owner boost their revenue now, find new sources of income, increase team effectiveness, make valuable content and get your message out to the world faster and easier with Ai. If you ever get a chance to work with Mike and his team, do it."
– JJ Virgin, 4x New York Times Best-Selling Author, 3x Inc 5000 Founder
Attention Health Business Owners:
You can get out from underneath the noise, increase your revenue, profit, get attention, generate leads, close more clients, create content, courses and your signature talk, and more with the power of Ai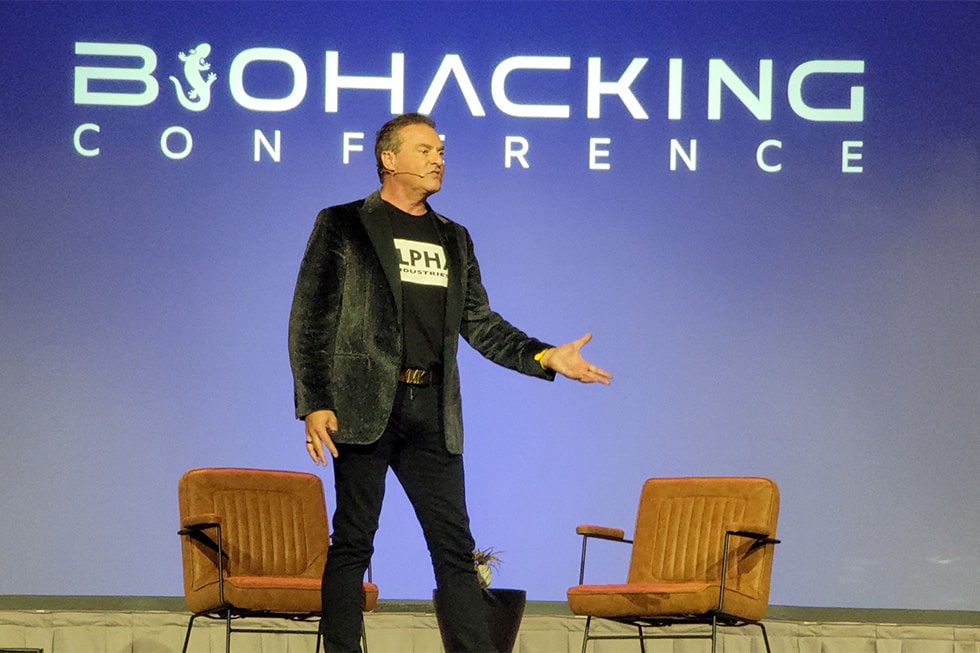 Grow your health business
in 90 days!
With the Ultimate Ai Health Business Accelerator You Will:
INCREASE YOUR REVENUE: Use Ai to Boost Income and Create Lucrative Opportunities
CREATE AND GROW YOUR AUDIENCE: with quick and easy Ai-Generated, Attention-Getting, Lead-Generating Content, Courses, Books and Automated Systems
NURTURE AND CONVERT LEADS INTO SALES: Automate the Process of Email, Social Media, Lead Nurturing, and Conversion with Ai
BUILD Ai-ENHANCED TEAMS: Use Ai to Hire Faster, Create Systems, SOPs and Develop a Robust Ai Strategy. Seamlessly integrate Ai to lower costs, increase team effectiveness, reduce mistakes, and speed up operations
LEAD YOUR ORGANIZATION WITH Ai: Become a healthcare visionary who can profit from the future by leveraging Ai – even if you aren't

tech-savvy! 🙂
"We bring 30 years of proprietary Brand & Business Acceleration expertise to boost our Ai trainings with creative, operational know how and business wisdom to supercharge your company to be
future-ready!"
– Mike Koenigs, Founder, Superpower Accelerator, Ai Accelerator
Ai ACCELERATOR PROGRAMS FOR HEALTH BUSINESS OWNERS
OUR PROVEN Ai-SYSTEM WILL DO IT WITH YOU IN JUST 90 DAYS…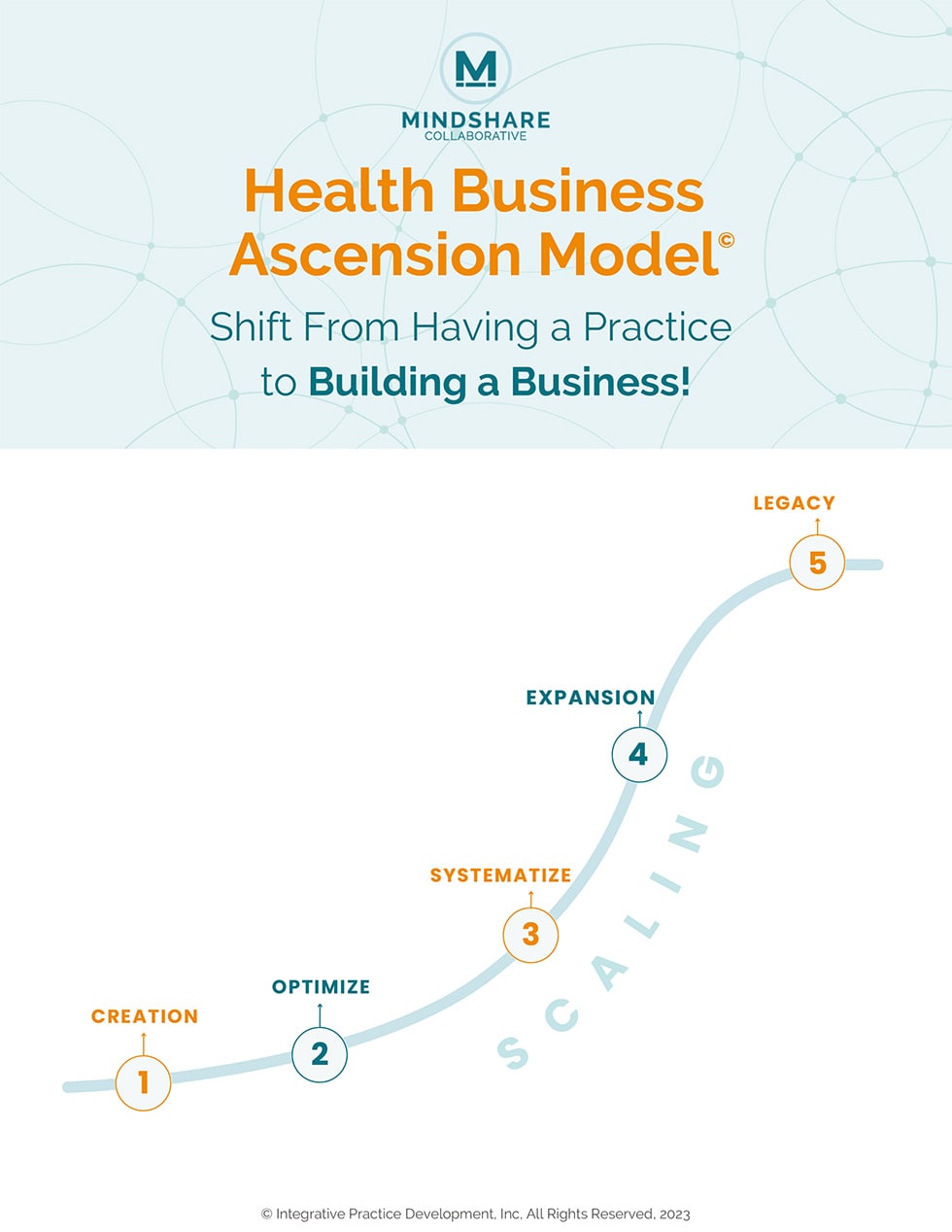 Together with Live Training and our 
Step-by-Step

"Ai Playbooks" you or someone on your team will:
Identify and Define Your Market Niche and Audience
Build Your Signature System, Talk and Offer
Write Your Social Media, Video and Sales Scripts
Create Emails, Client Follow-Up and Proposals with a Simple Prompt
Even Write Your Next Book!
And much more – because YOU get YOUR biggest challenges and questions solved, LIVE (and every session is recorded and transcribed)!
So that you Earn More, Save Time, Simplify Delivery and Reduce Costs…
Our system "Ai-i-fies" JJ Virgin's "Health Business Ascension Model". Automating the "Creation – Optimize – Systematize – Expansion – Legacy" with the latest Ai resources and tools!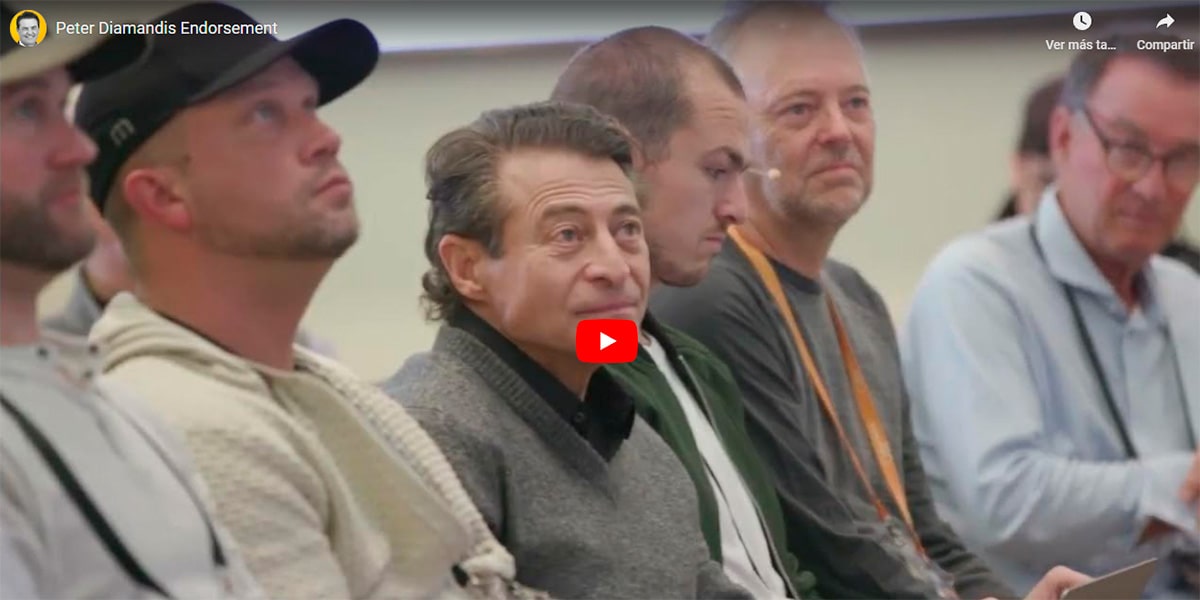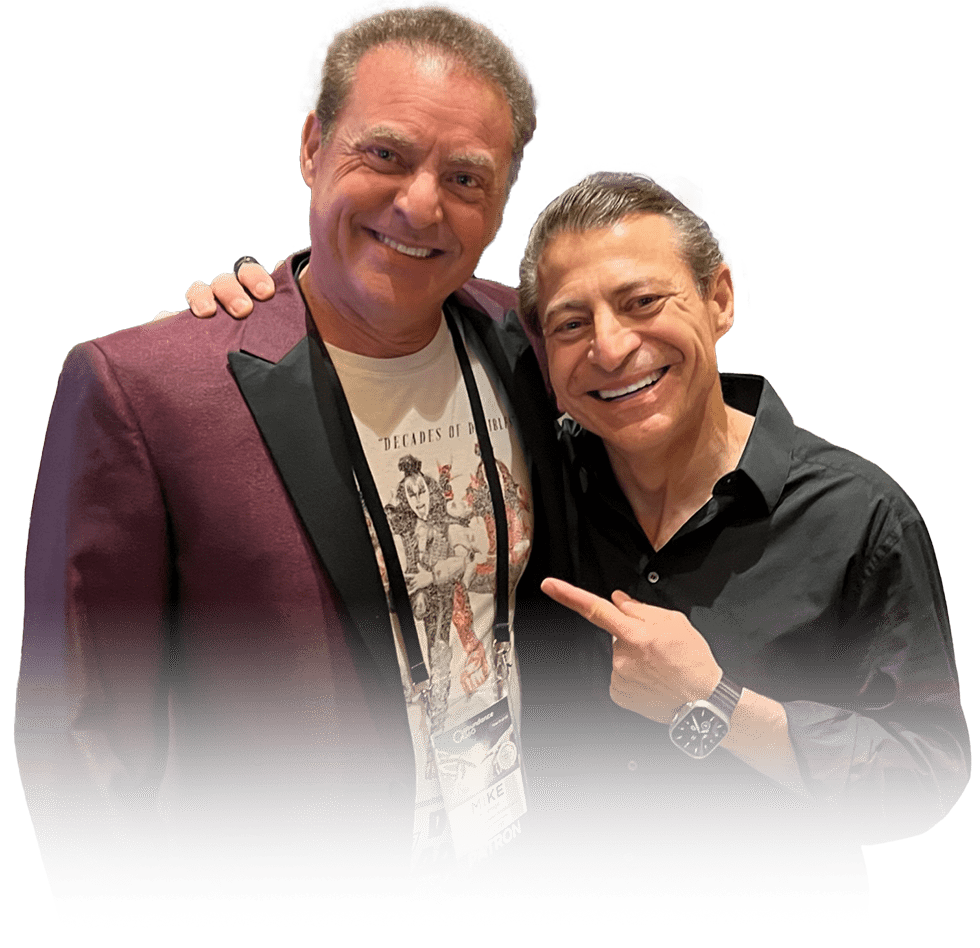 Mike Koenigs is the official Generative Ai for Executives Trainer for Abundance360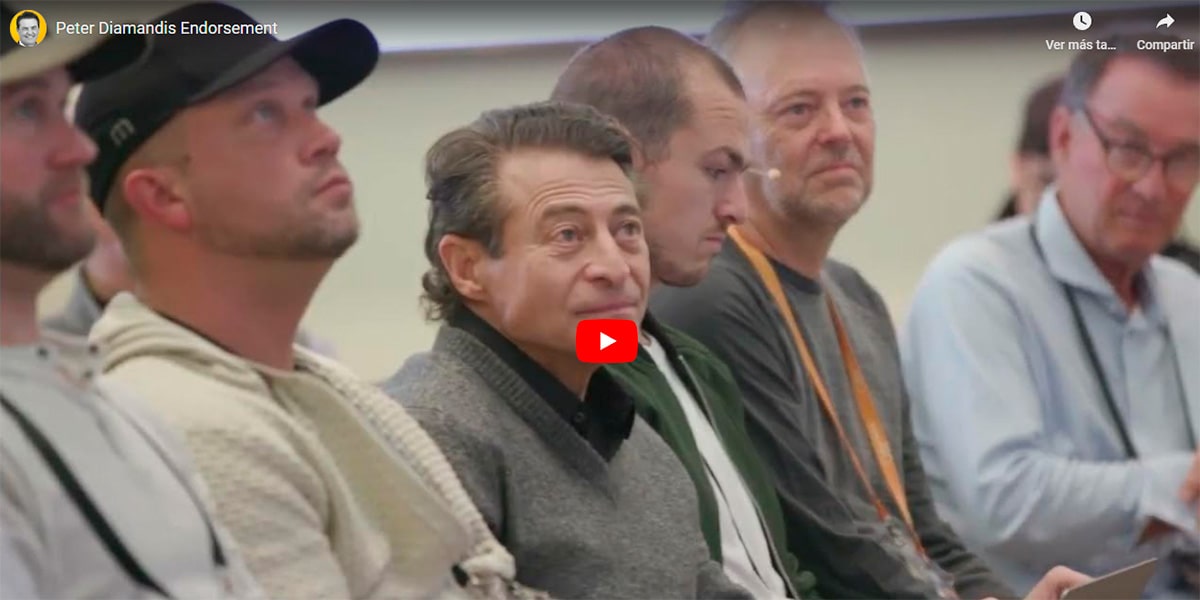 "If you want to effectively use Ai in your business, Mike Koenigs and his team have the know-how you need to make it work for you."
– Peter Diamandis, Founder Abundance 360, Singularity, XPrize
How is the Ai Health Business Program Delivered?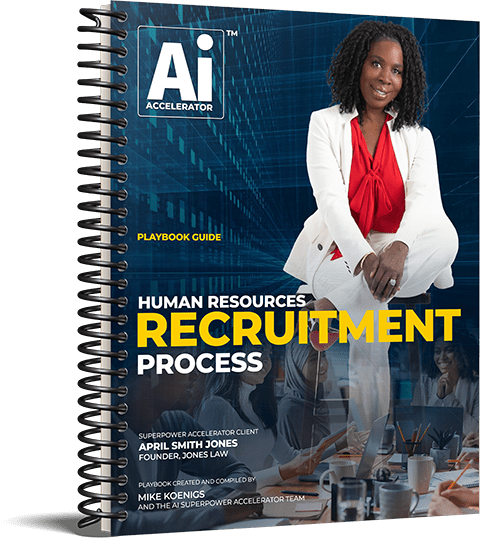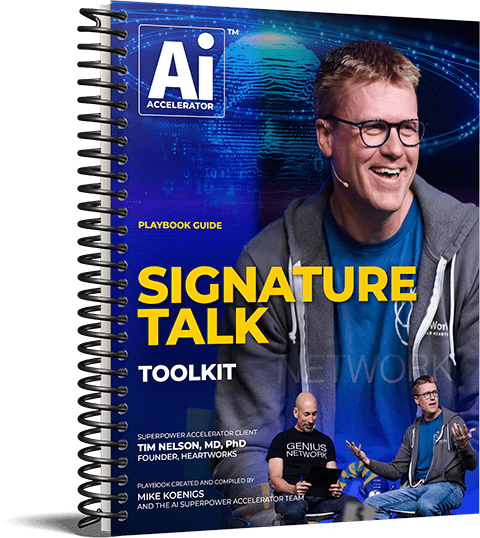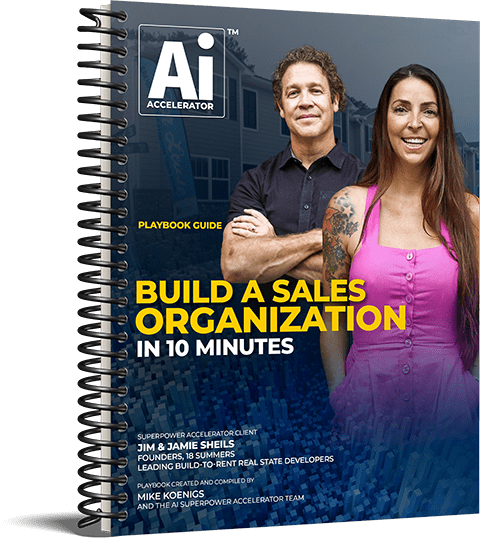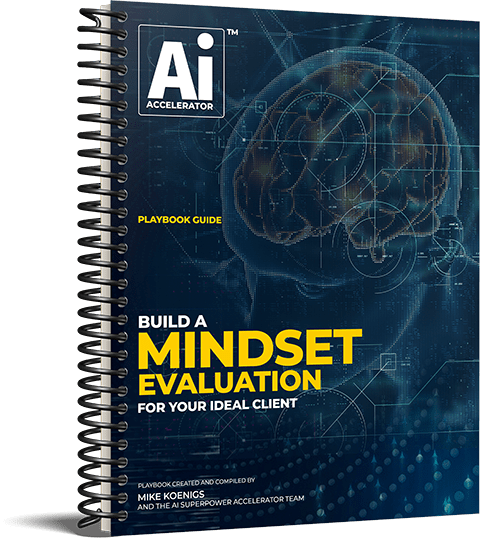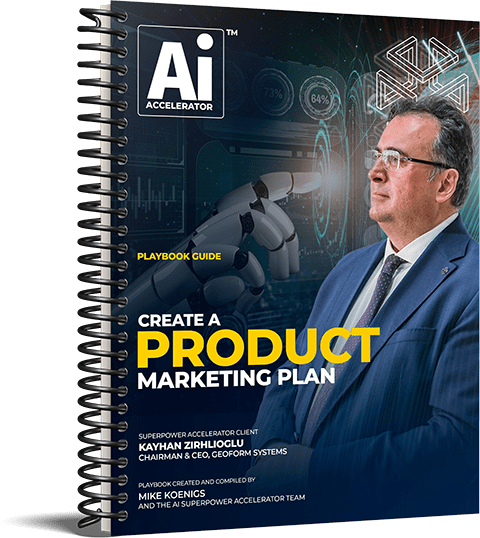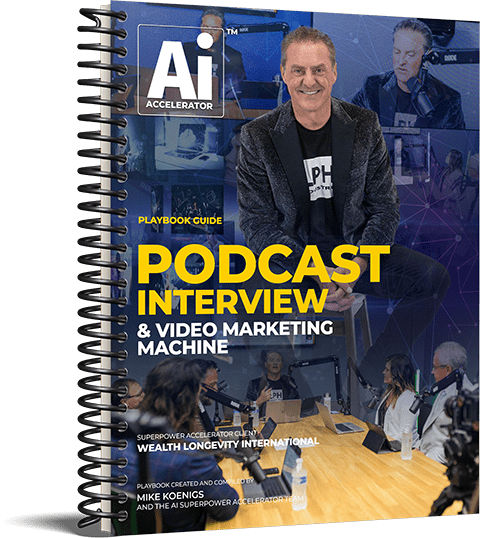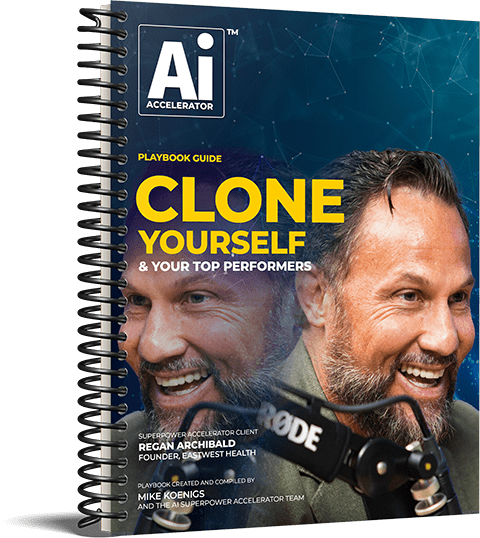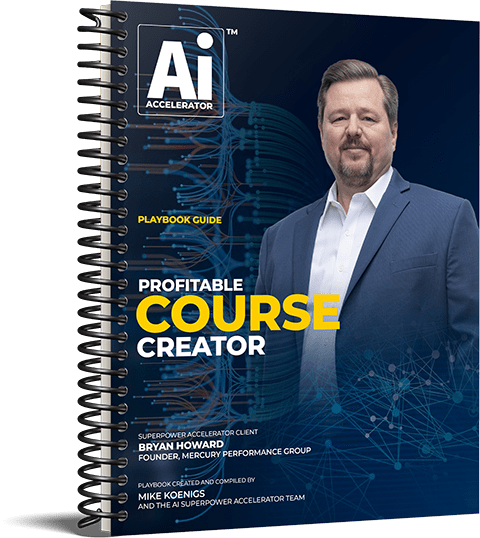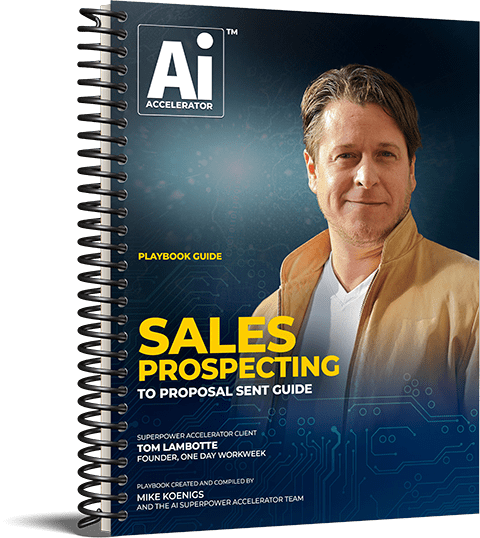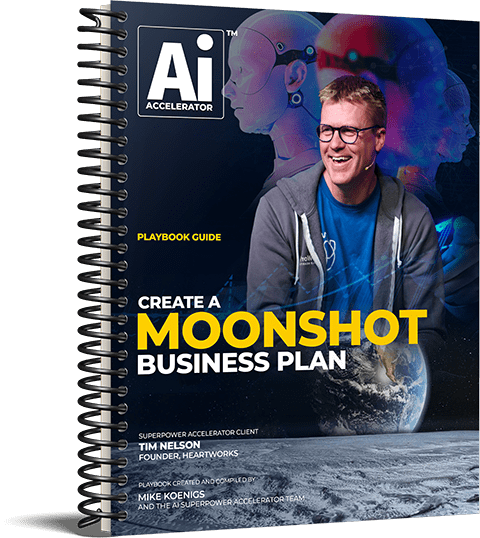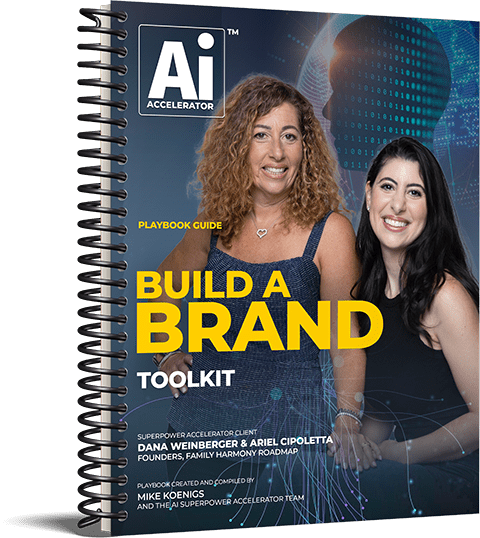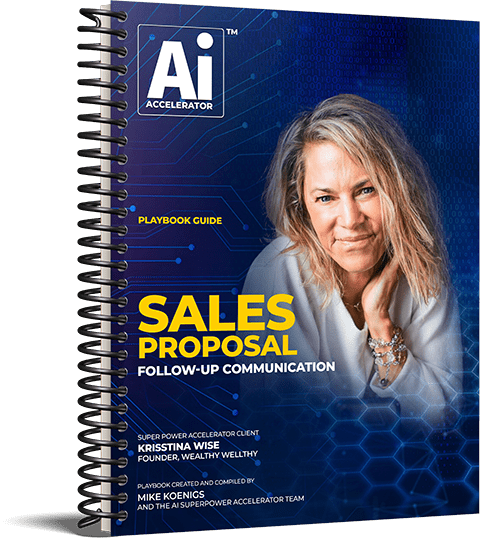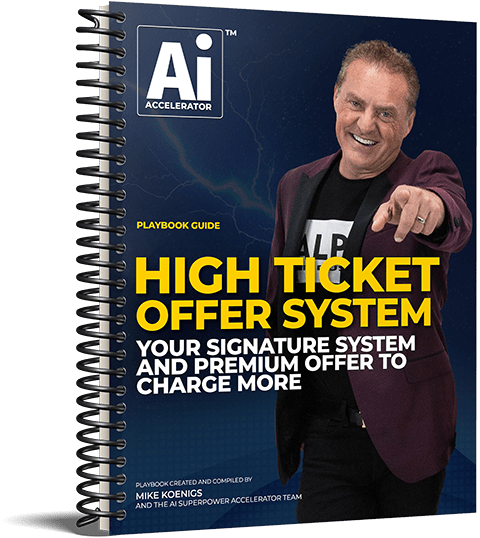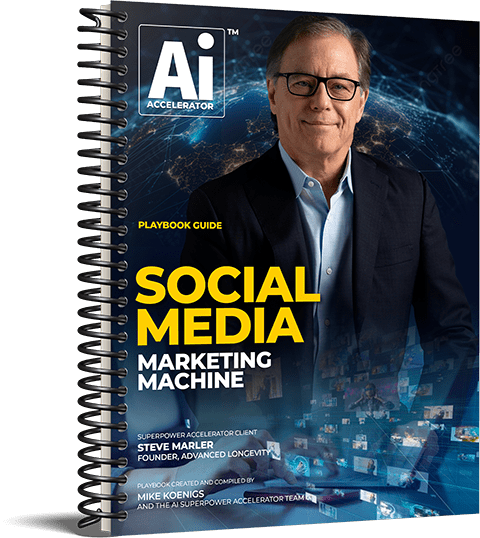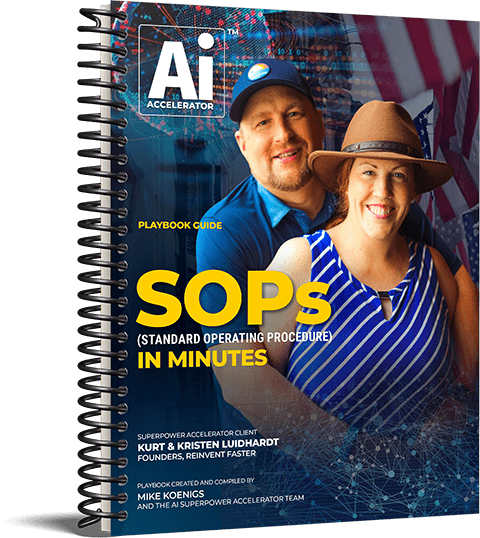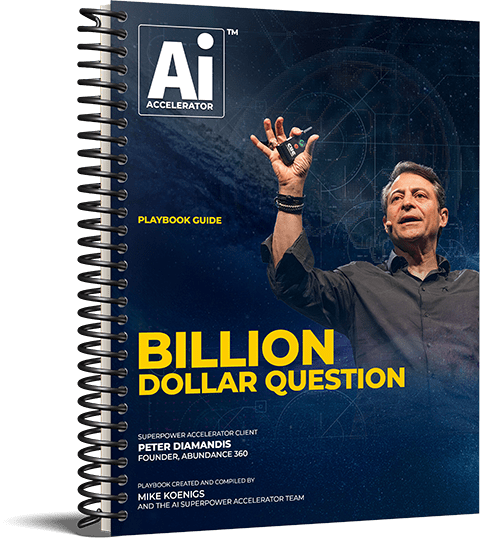 1:1 ONBOARDING: We'll meet with you to learn about your health business, learn your goals, biggest opportunities, challenges and dreams
LIVE TRAINING: Every two weeks, for 90 Days, we will host a total of six 90-minute sessions, with step-by-step, follow-along, "do it with us" live hotseats and real-world examples
18 Ai "PLAYBOOKS": Plug-and-play, fill-in-the-blanks, easy-to-follow systems that you or anyone on your team can use
AMA (Ask Me Anything) "Office Hours" – Every other week, we will work together to create custom solutions and solve your biggest challenges LIVE
Membership Portal: Every session is recorded, transcribed, summarized and added to your membership portal with reusable copy-paste prompts and instructions!
+ All These FREE BONUSES Included in Your Membership: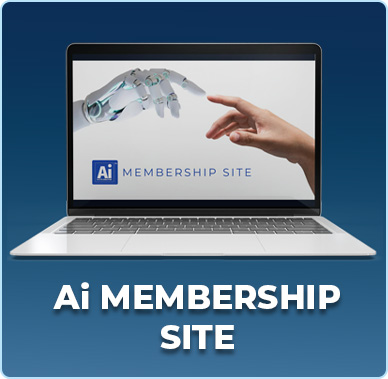 Engage with the Ai Health Business Accelerator content and team digitally. Rewatch your live training sessions, review Ai playbooks, cheatsheets, and transcripts again and again.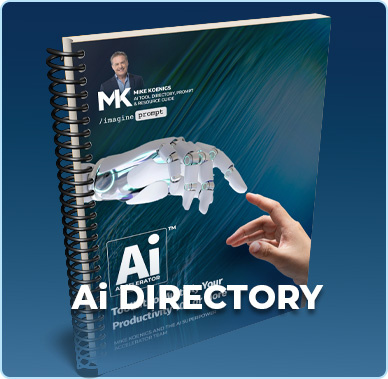 Step-by-step scripts to use in your business and the latest directory of Ai tools and apps to jumpstart copywriting, with time-saving tips and resources.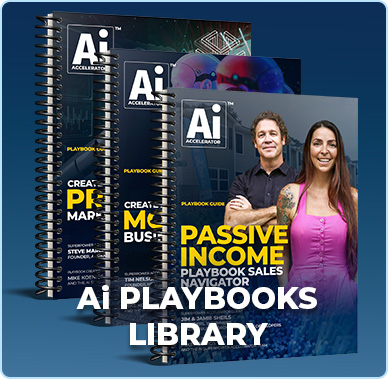 Our full library of step-by-step, follow-along, copy & paste prompts that you can use NOW to increase efficiency, save time and make more money.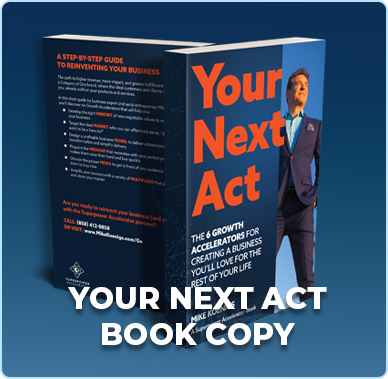 Get a free copy of Mike's most recent bestseller, Your Next Act: The 6 Growth Accelerators for Creating a Business You'll Love for the Rest of Your Life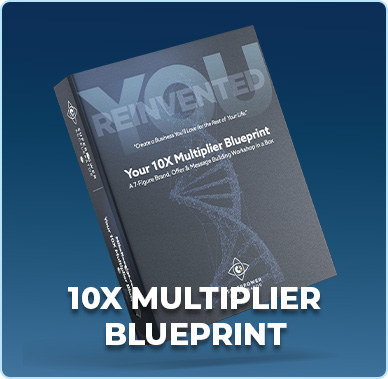 With our 10X Multiplier Blueprint, you'll get the step-by-step course based on Mike's $150K Superpower Accelerator Vision Day Experience ($2,997 value).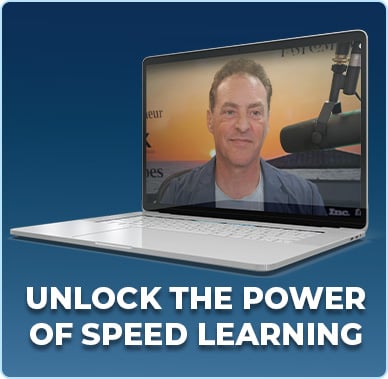 Unlock the Power of Speed Learning: How to Consume 30 Hours of Content in 30 Minutes with ChatGPT is a must-have resource to save you so much time so you can focus on what really matters.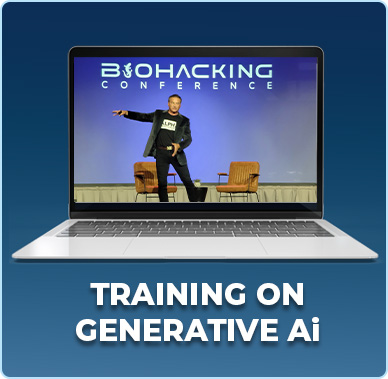 Watch Mike's latest training on Generative Ai for Executives from his Keynote at the Dave Asprey BioHacking Conference.
Mike shares all of the latest equipment he recommends clients get and use, including what is in his studio in the Studio Tour video.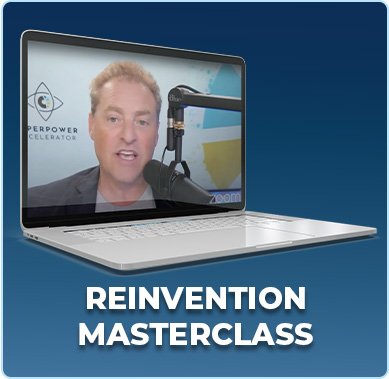 Our Reinvention Masterclass teaches you how to reinvent yourself, create a new business and personal branding ($1997 value)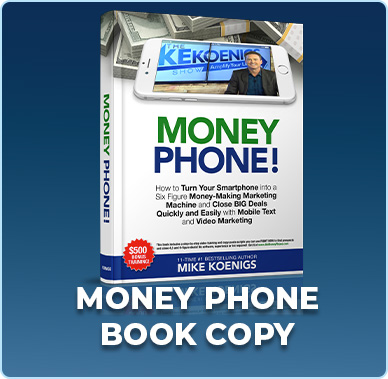 MoneyPhone: One of Mike's most powerful strategies for business building and selling, using nothing more than an iPhone.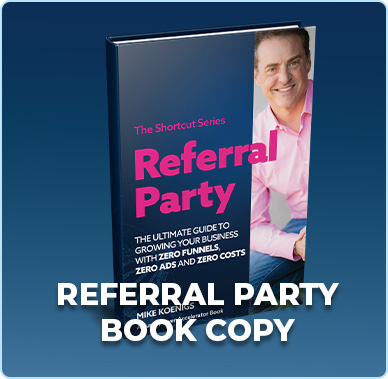 Get a free copy of Mike's most recent bestseller,  Referral Party: The Ultimate Guide to Growing Your Business with Zero Funnels, Zero Ads and Zero Costs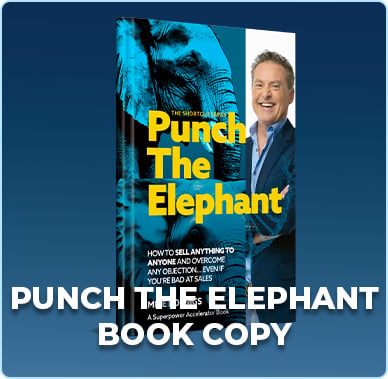 Get a free copy of Mike's most recent bestseller, Punch the Elephant: How to Sell Anything to Anyone and Overcome any Objection…Even if You're Bad at Sales AND his sales system training.
"The other great thing is when your team sees you as a leader, optimistic and enthusiastic about Ai, your team follows, which increases the productivity revenue, morale, confidence and retention of your team."
The Ai Accelerator for Health Business Program
Our Ai Accelerator for Health Business is the Ai-i-fied version of JJ Virgin's "Health Business Ascension Model" and shares a similar structure.
Discover your biggest pain points in your business and fix them. Build tools and resources that help make you and your teams more productive so you're not doing stuff that aggravates you, and you finally have time to work on your big dreams.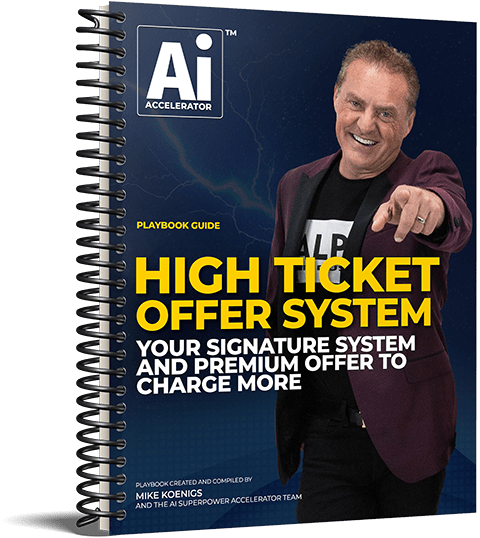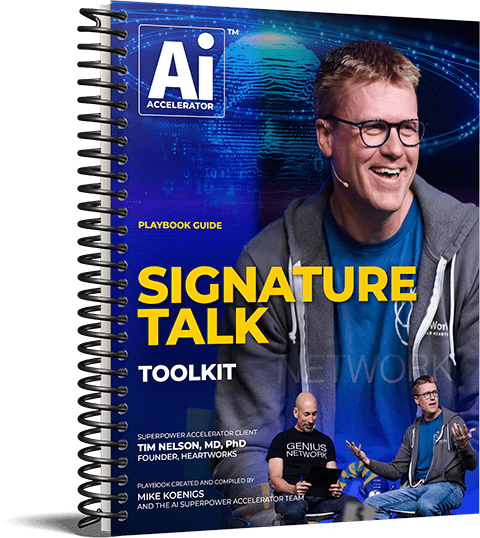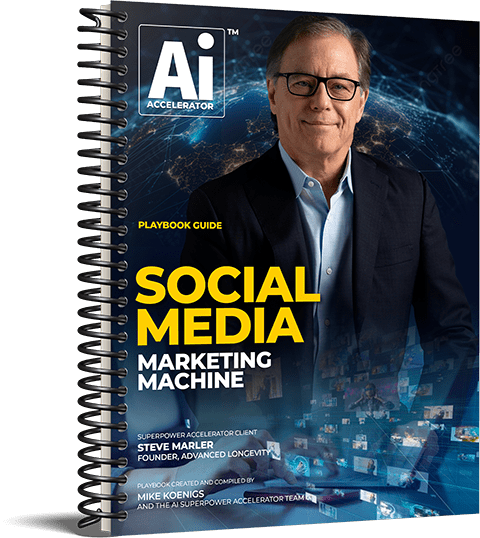 Create – Optimize – Grow Revenue
We help you create your next transformational offer with clarity and confidence to generate more income rapidly. Ai will help you write everything you'll need in minutes – from clearly identifying and defining your niche and audience to developing or refining your core offer and pricing.
Here's what we'll do together:
Perfect Client
Define Your Market Niche and Audience so Your Message Resonates
High Ticket Offer System
Your Signature System and Premium Offer to Charge More
Signature Talk & Presentation
Ai Writes Your Talk and Builds Your Presentation and Graphics
Message & Marketing System
Ai Writes Fast Converting Social Media, Videos and Sales Scripts
Supercharge your team's productivity and fine-tune your client engagement systems. You'll craft everything swiftly in Ai — from redefining your HR processes to elevating your client follow-up strategies, all aimed at boosting your revenue in record time.
Your Sales Powerhouse
Drive Up Enrollments and Sales Conversions with Ai that Convert Faster
Grow Your Ideal Team
Streamline HR Workflows and Recruitment Processes to Save Time, Money and Maximize Efficiency
Client Success Formula
Develop Ai-Enhanced Client Relationship Management Plans that Resonate
Operational Blueprint
Implement Quick and Effective Standard Operating Procedures (SOPs) for Seamless Execution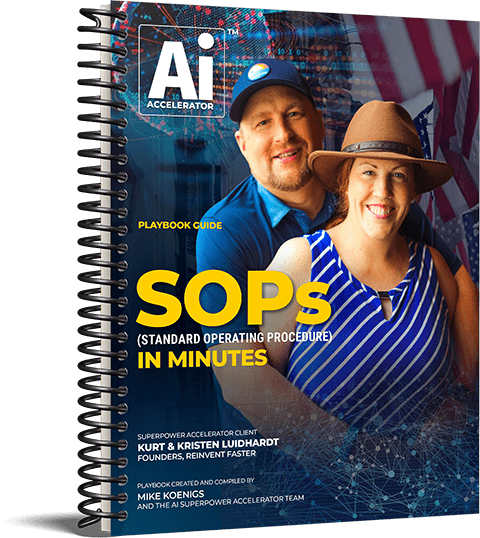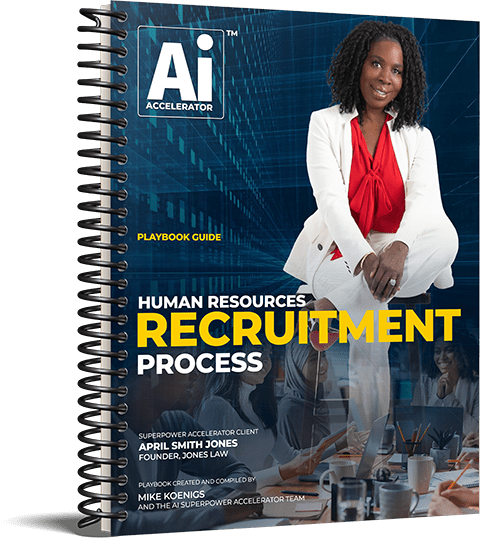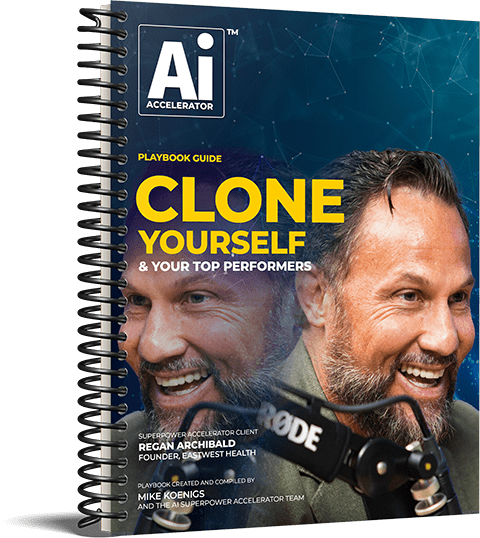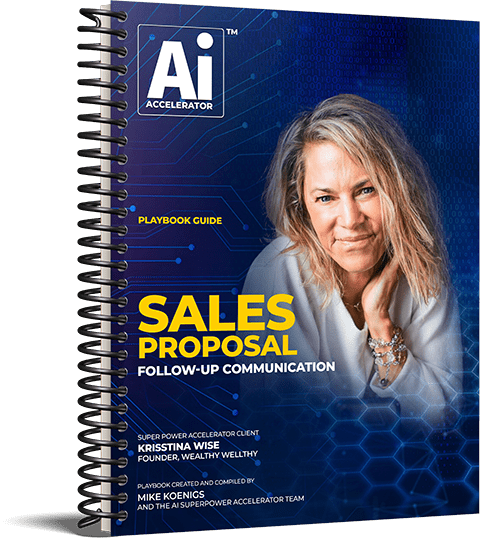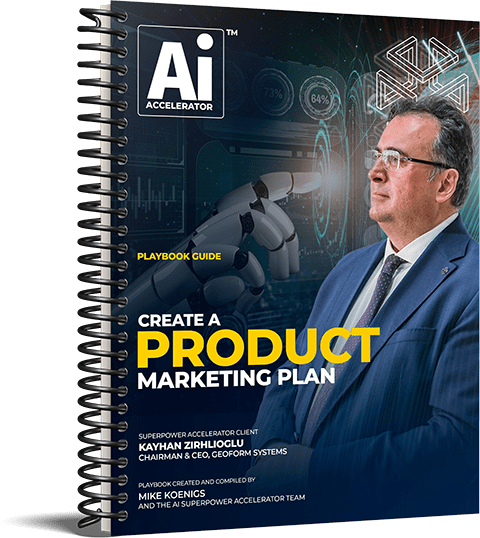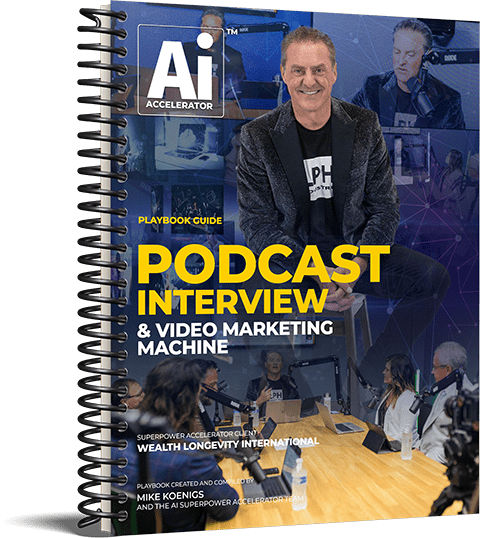 Make Your Big Dreams Come True
With the foundation in place, we focus next on growing your platform and your audience. Getting your message out to the world and allowing you to spend more time in your superpower.
Build a Brand Toolkit
Craft your iconic brand story, visual identity and message to attract your ideal clients
Publish, Profit Ai Bookwriting Playbook
Write your next bestselling book, from blank page to published author in days
KnowledgeBot Toolkit
Transform your knowledge and expertise into on-demand bots to empower your team and clients 24/7
Podcast, Interview and Video Marketing Machine
Grow you authority, audience and get booked on top podcasts and create binge-worthy videos
With Ai HEALTH BUSINESS, you'll become the fearless leader guiding your team through uncharted Ai territories, unlocking new possibilities, and demonstrating how Ai can be your secret weapon in delivering exceptional healthcare services.
Ai Accelerator Client Use Cases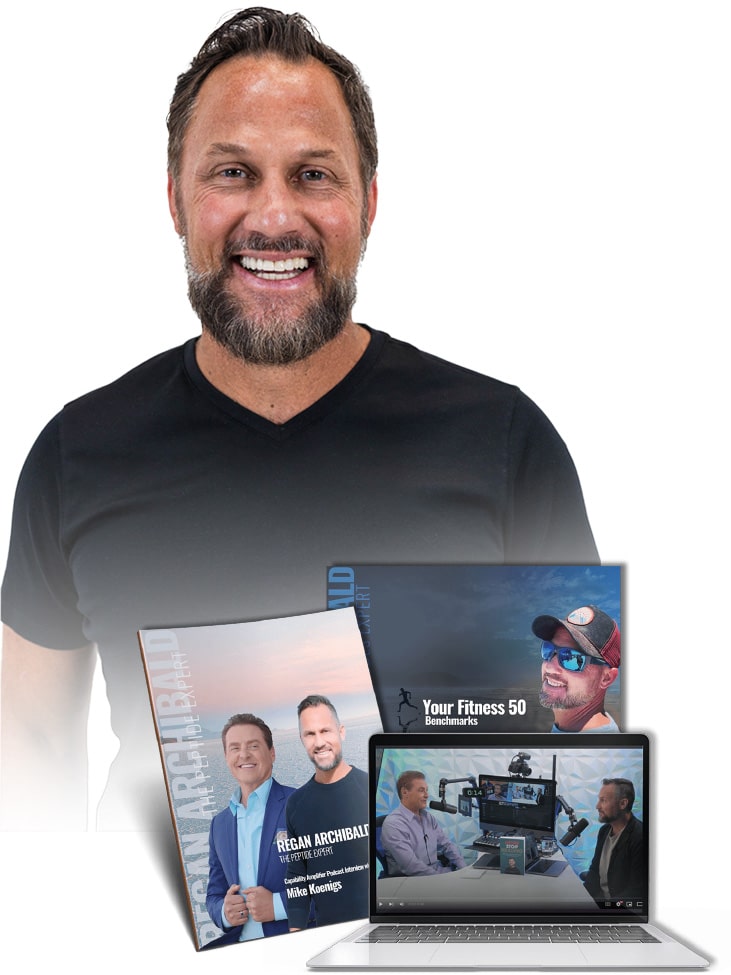 Regan Archibald
The Peptide Expert
"What if there was a way to be unreasonably healthy in every decade of your life?
We know there is a way!
For over two decades, we have been improving the health and lives of 70k+ patients with our Holistic Peptide, Stem Cell, Nutritional & Acupuncture treatments."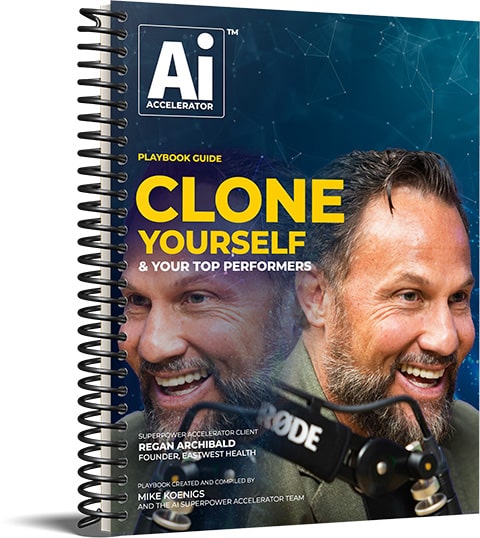 "With the help of Ai Accelerator, we are incorporating Artificial Intelligence in numerous aspects of our healthcare organization, from branding and marketing to sales and trainings. This quantum leap is revolutionizing our client acquisition process and the delivery of treatments to our patients"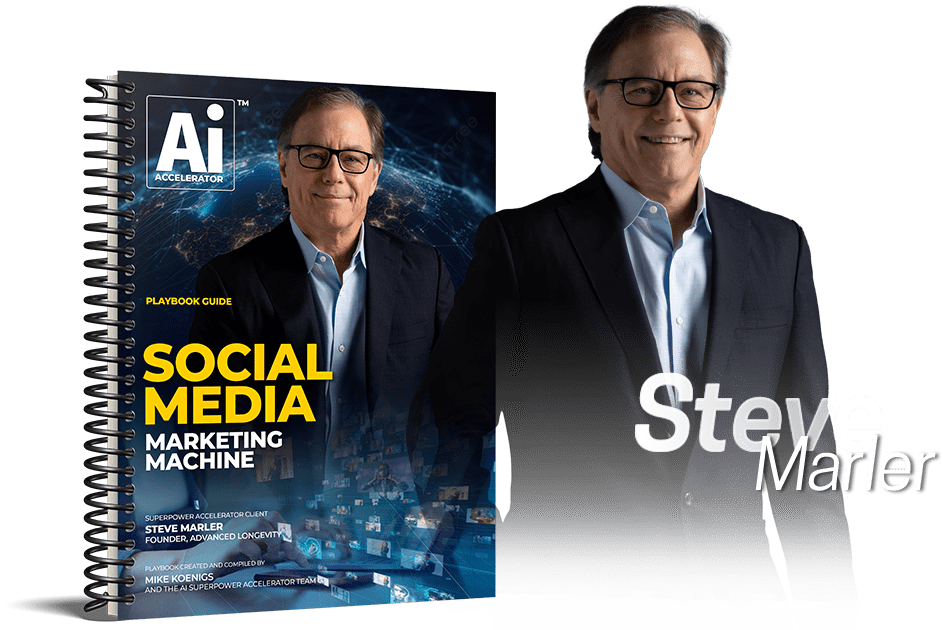 "I believe early detection saves lives. Taking ownership of your health is easier and more accessible than ever. You have the power to take control of your health and well-being with the latest diagnostic tools.
Ai is enabling us to serve our patients with breakthrough longevity treatments and it's only getting better."
"We created the Advanced Longevity brand in 3 days, which normally takes us 3 weeks and typically takes an agency 3 months."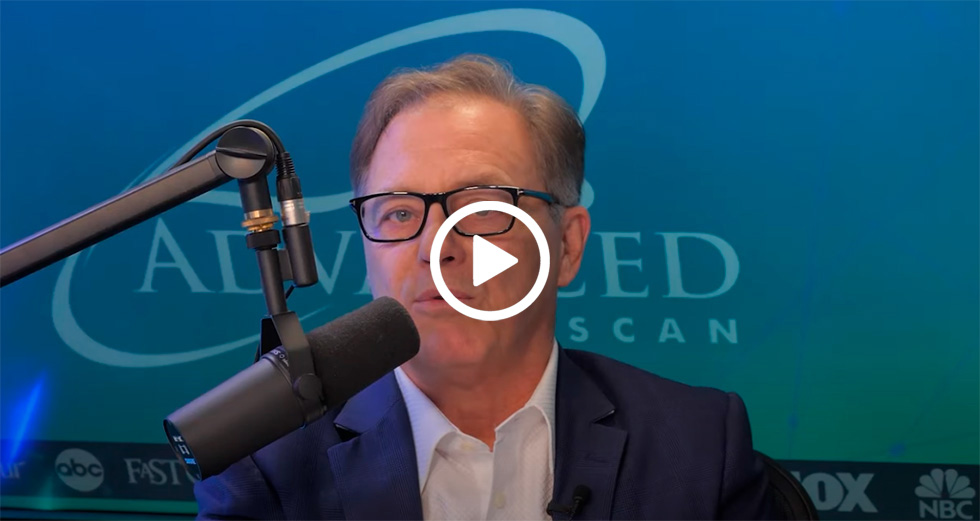 "This is a $1M package. It's shocking the amount of high-quality content that we've created."
"I've been trying for years to create this kind of content. I've paid a lot of money to others to try to get to this level. No one has ever taken me by the hand and sat my ass in a chair and said you're not going to leave here until we have this, this and this. Crazy thing about is, I didn't even realize that is what we were doing. I felt like we were just kind of pals having a conversation. But it was all happening in real time, in from of me. Mike has an innate ability to sit down and hammer things out. Plus he has a deep understanding of my business, and his ability to communicate, both empathy and sympathy, knowing the value of our message is unmatched."
Steve Marler – Founder Advanced Longevity & Advanced Body Scan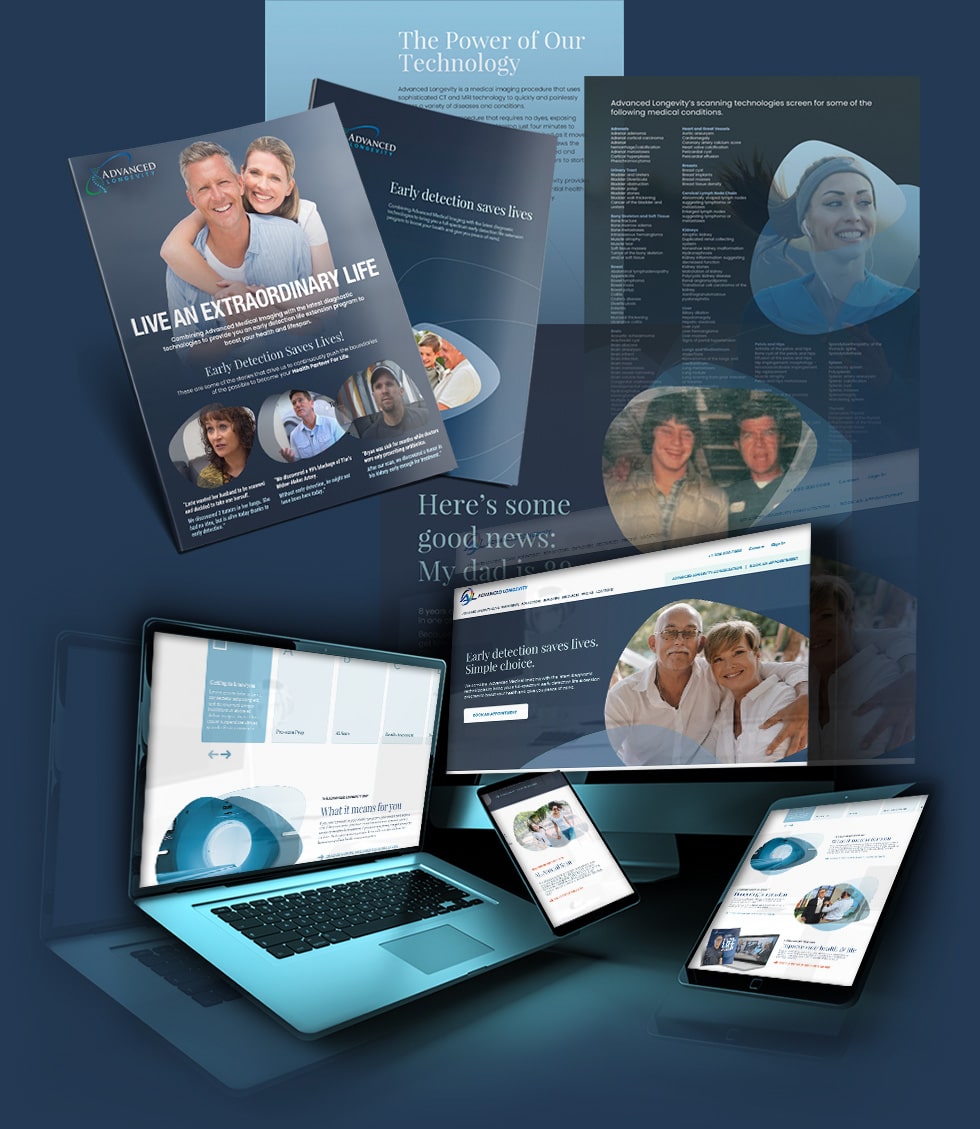 "In 3 days we created a new story and presentation that raised over $500k in a night from a
12-minute

speech. And we crafted a new business model to commercialize his nonprofit."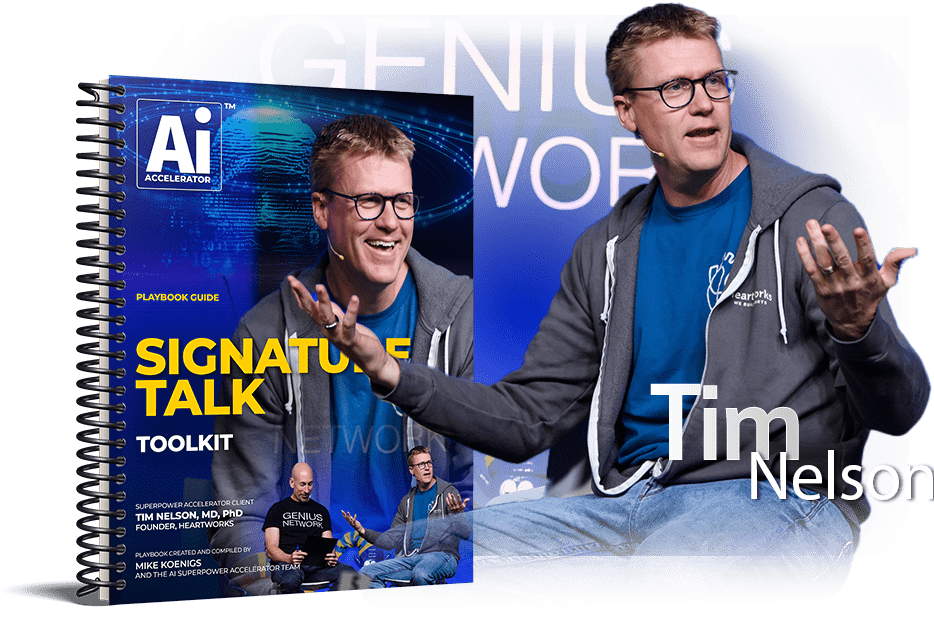 "Ten years ago I was performing heart surgery on a CHD patient, saving a child's life. 4 days later, I had to deliver the devastating news to the parents of a child suffering from CHD that were out of options. Their child was condemned and there was nothing I could do.
My only thought at that moment was that there had to be a BETTER WAY!
I founded HeartWorks. Our stem cell technology is changing the way CHD is treated and we are finding the solution for the tens of millions suffering from heart conditions around the world."
"Mike and the team accelerate everything, they create things in real time."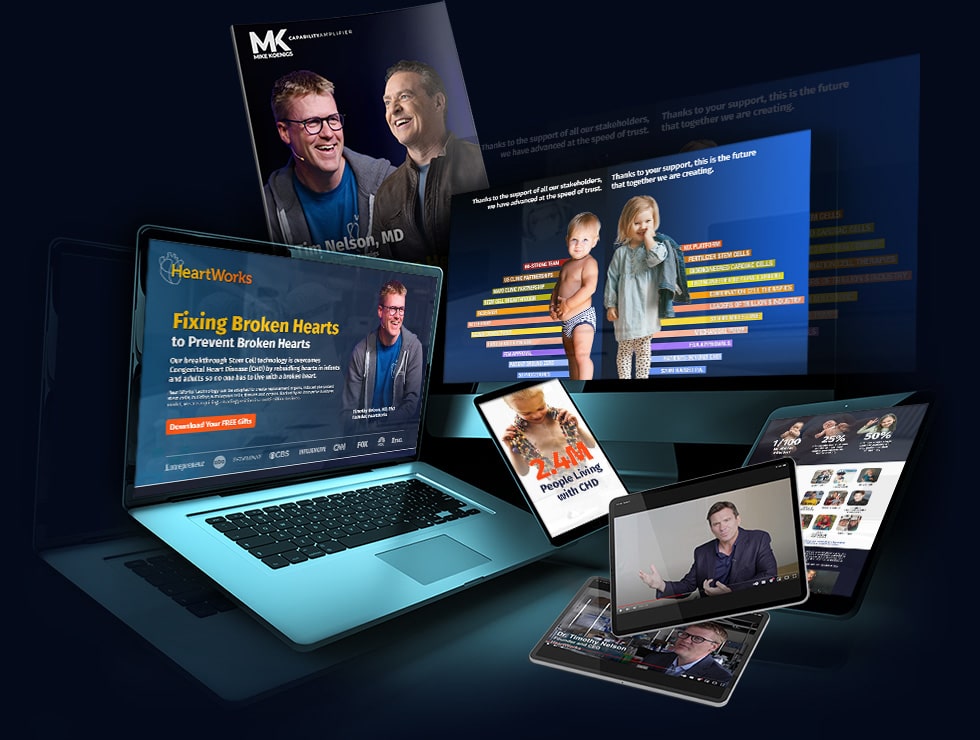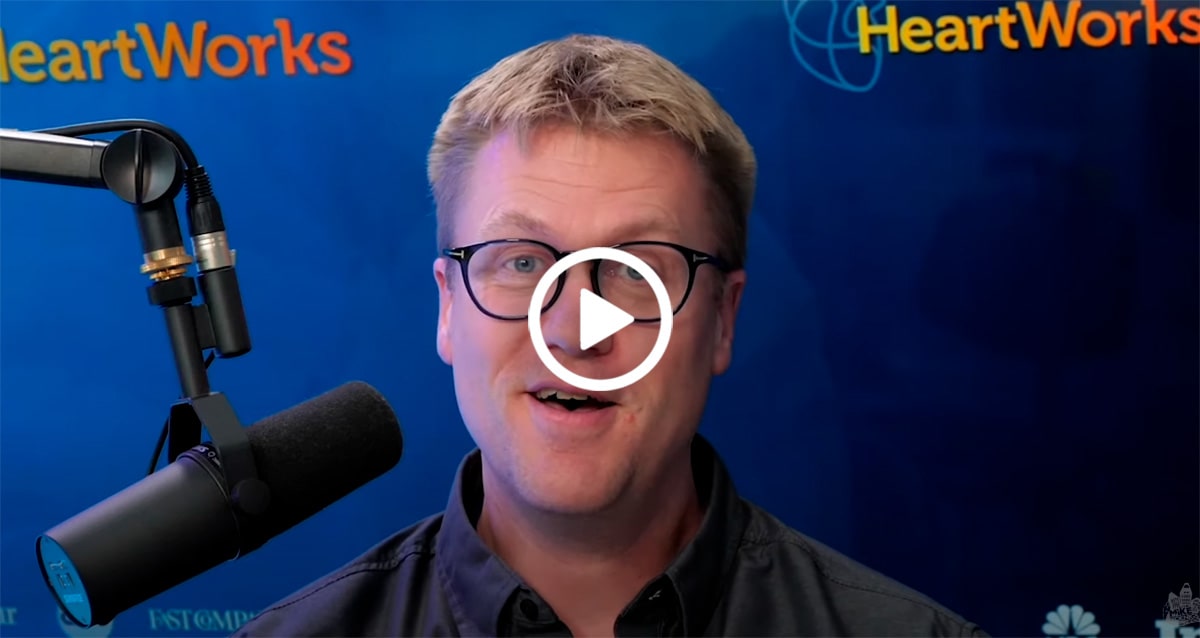 "It's really a three-day intense deep dive creation. There's no homework involved, it doesn't happen tomorrow, it happened today. I was trained and educated in how to better tell our story in a way that would connect with our audience, to connect to people that we've never connected with and it really led to an amazing outcome. The ability to, with a team in real time, create what we created in the last three days, and package it in a way I wouldn't have expected to be able to do in many, many months. This really changed everything that we do."
Tim Nelson – Founder and CEO of HeartWorks
30+ Years at the Forefront of Branding, Marketing & Technology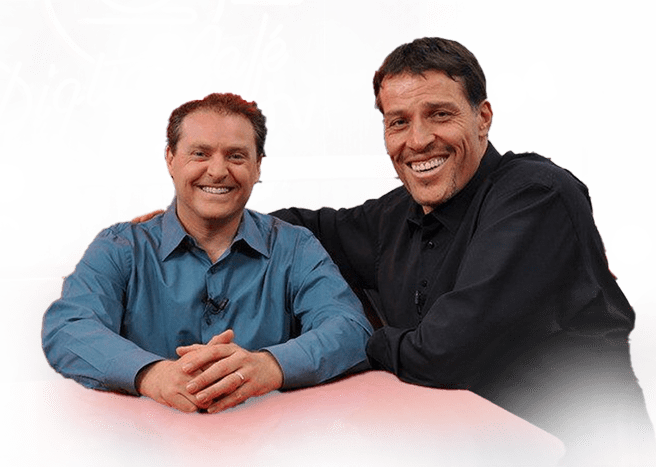 "Mike is an
extraordinary man."
"He's brought me insights on how to reach people on the Internet that are so valuable.
This is a man you should deal with. Take advantage of what he has to offer."
– Tony Robbins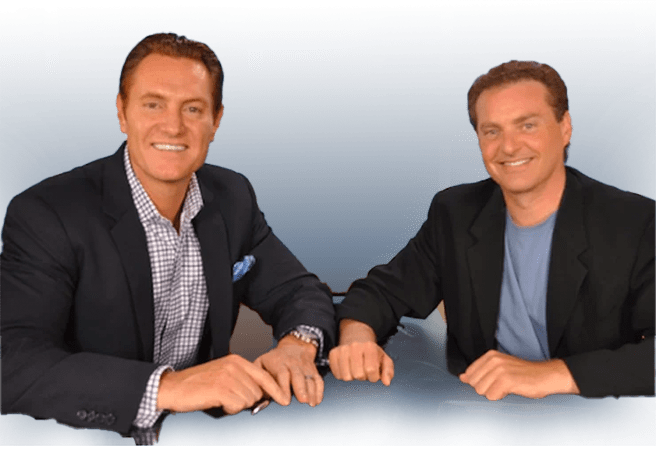 "Mike Koenigs is the "Doc" Brown of marketing and technology."
"One question or one problem scenario unlocks his brain and 20 to 30 ingenious ideas pour out of it. One idea grew my database from 30,000 to 800,000 in 14 months. Another one contributed to a product launch that generated a million dollars in three days. Most recently another contributed to a marketing process that is now generating $250,000 a week. Mike Koenigs is a brilliant marketing muse who can make you money!"
– Darren Hardy, Founding Publisher/Editor SUCCESS magazine and Mentor to CEOs and High-Performance Achievers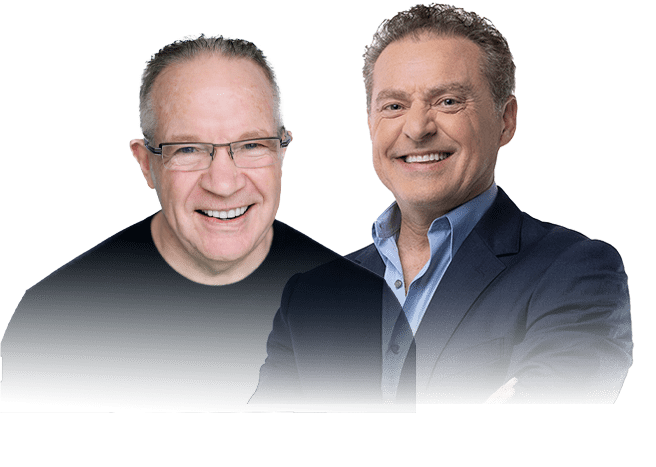 "Totally energizing, unpredictably clever, and 'same day' productive."
"Mike's a hoot to work with, and his system gets you deep inside his entrepreneurial brain. Totally energizing, unpredictably clever, and 'same day' productive. He was already exploring and map-making the explosive combination of technology x marketing before most of today's players were out of kindergarten. There's tons of hard-earned business muscle here – taking advantage of smart-fast-easy exponential shortcuts. What Mike's got himself here is a great new 'experience economy' transformer."
– Dan Sullivan, Founder Strategic Coach, Best-Selling Author, Speaker, Coach
Scaling Your Organization
We are going to give you our entire library of Ai playbooks, complete with prompts that show you how to get things like paperwork, documentation, email and social media marketing, DONE with Ai in less time than you could describe what you want and delegate it. Plus we show you how to do it, doing it with you
—

in real time

—

so you walk away with things that are done.
Our entire library of playbooks, plus recorded training sessions and transcripts are all available in your membership site.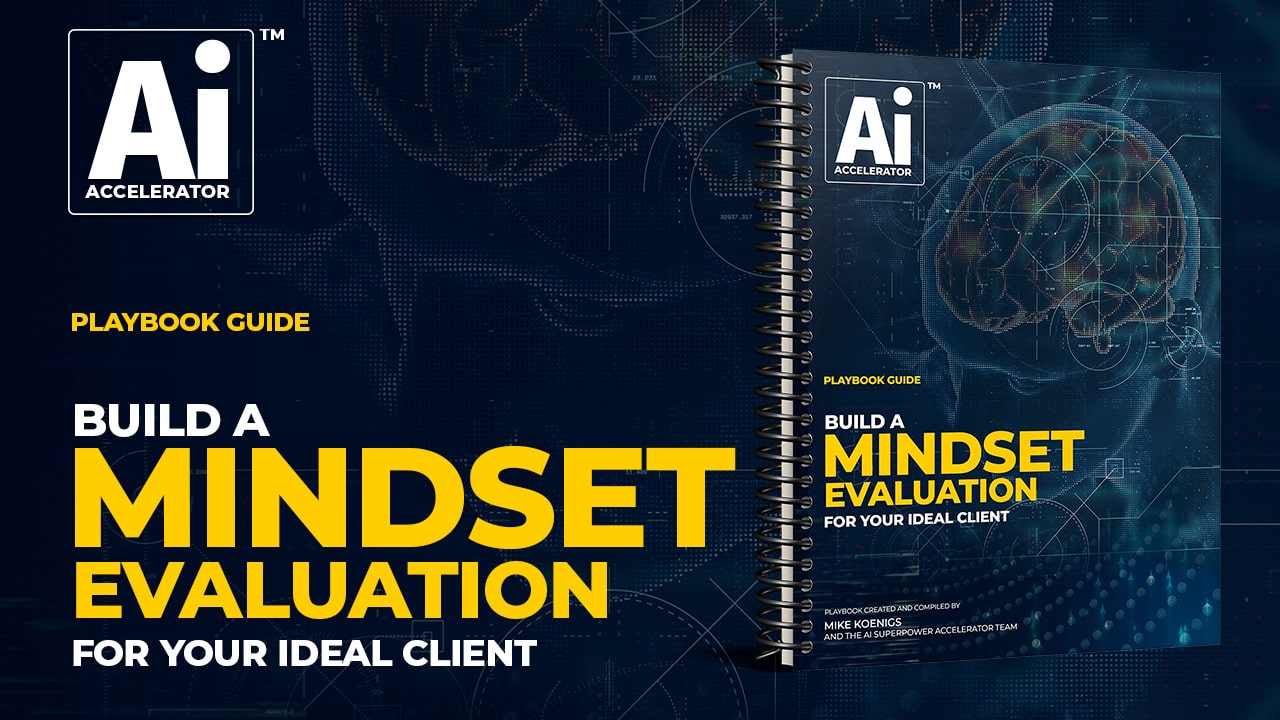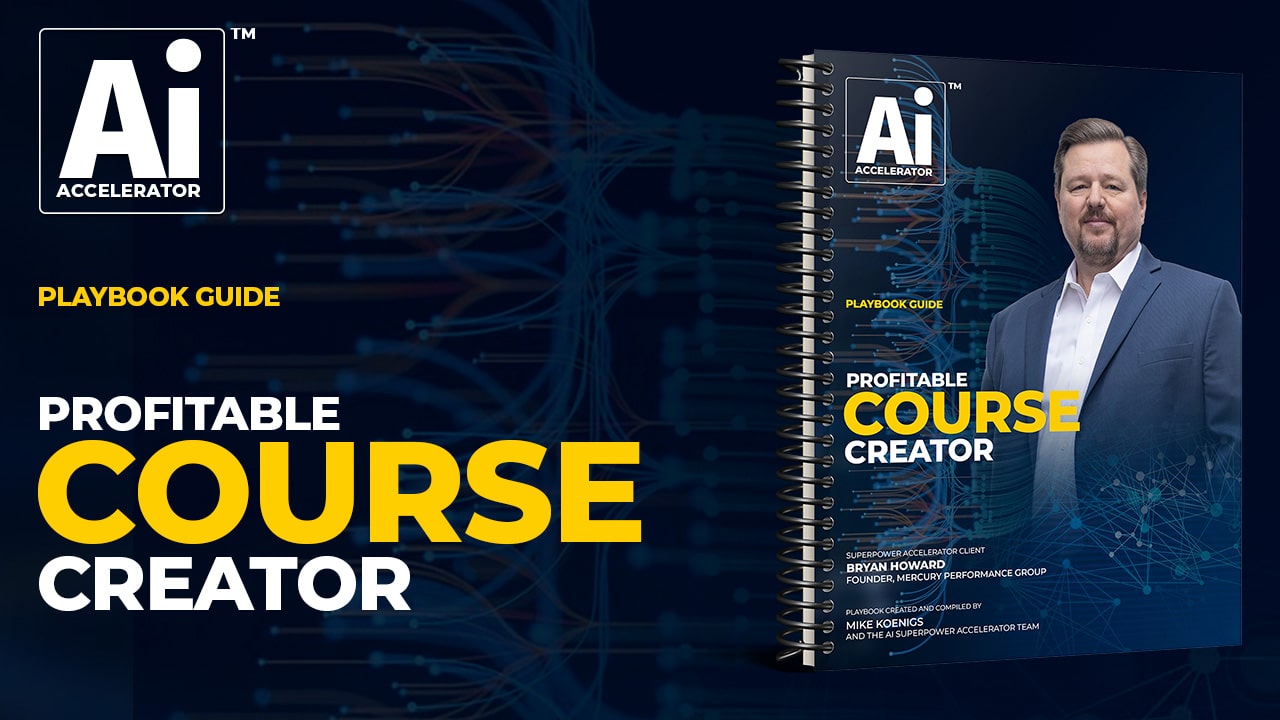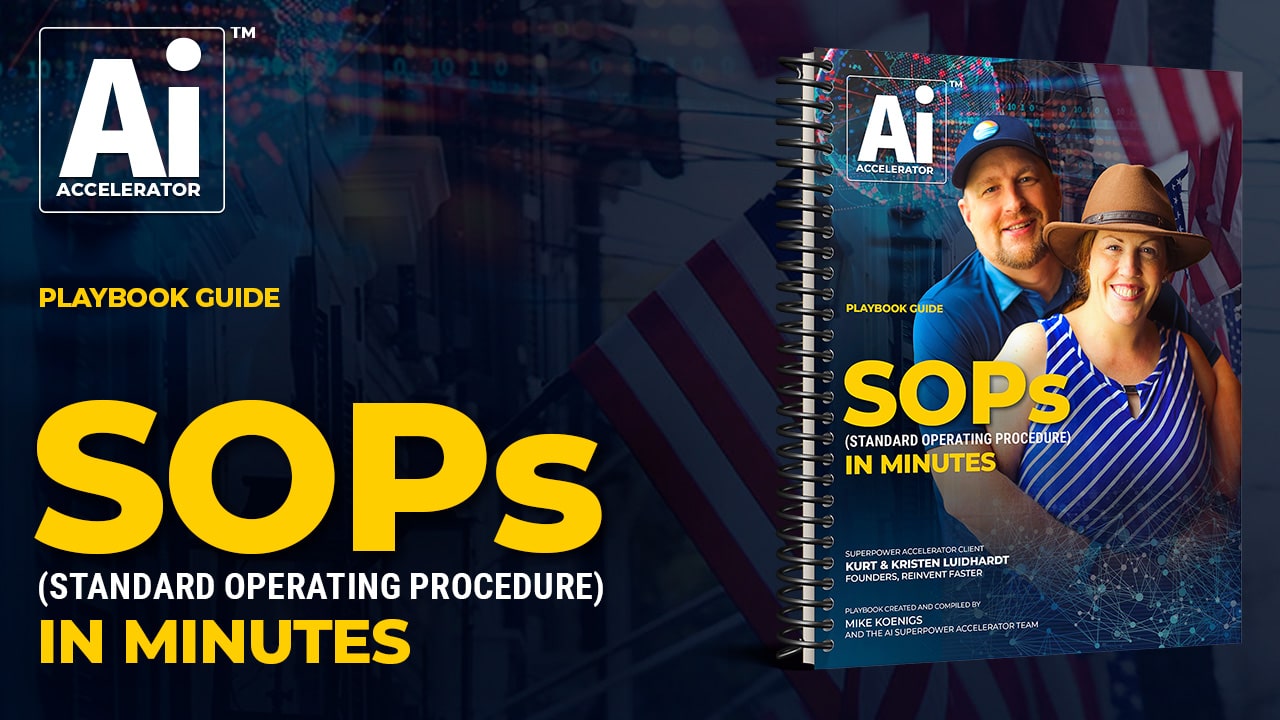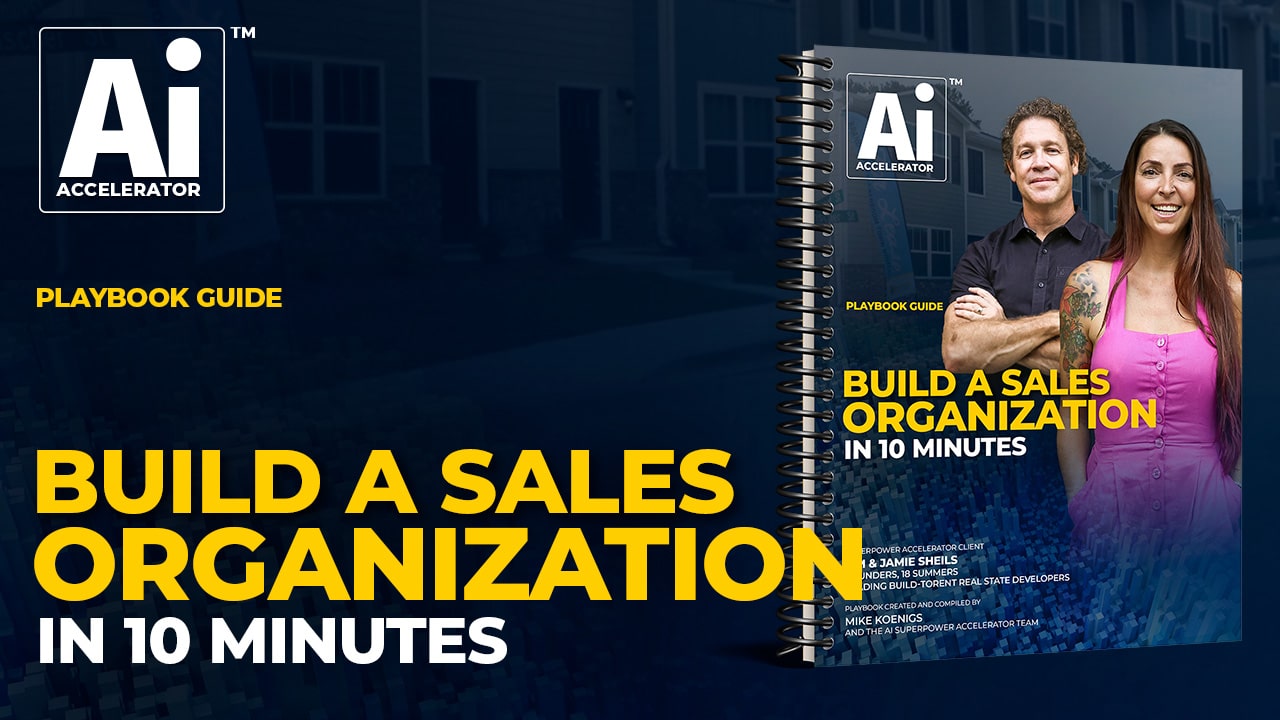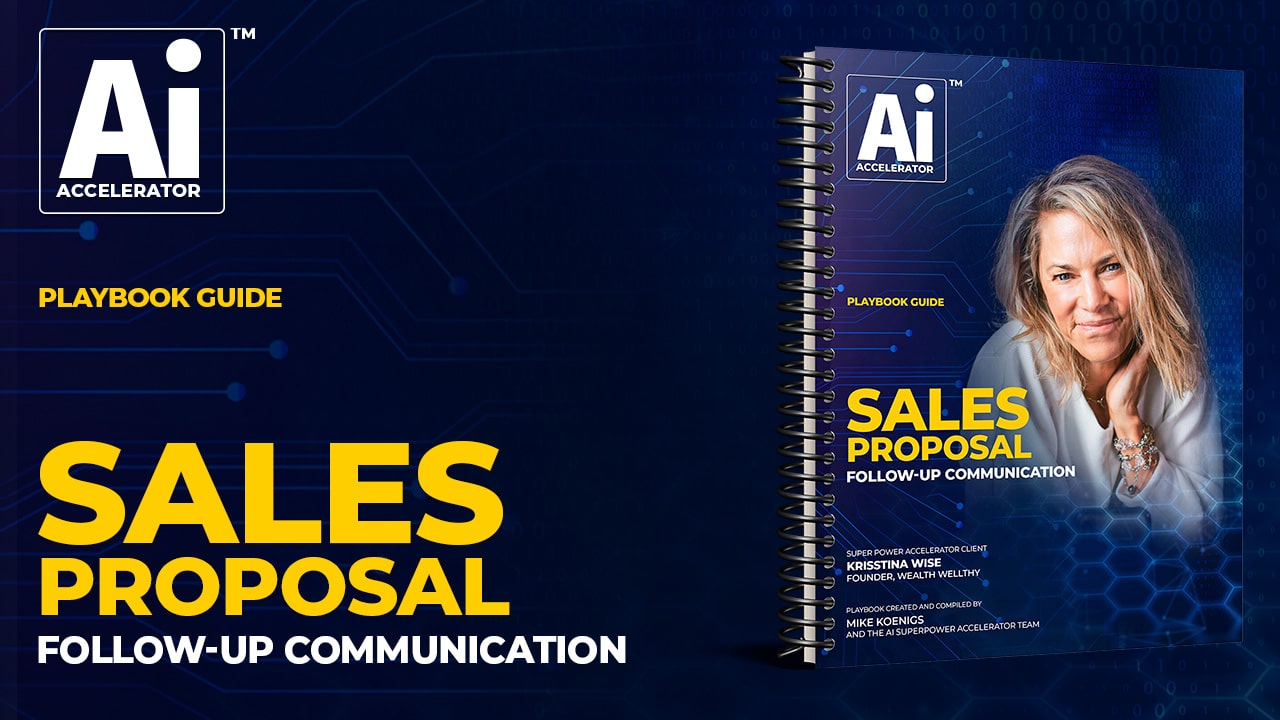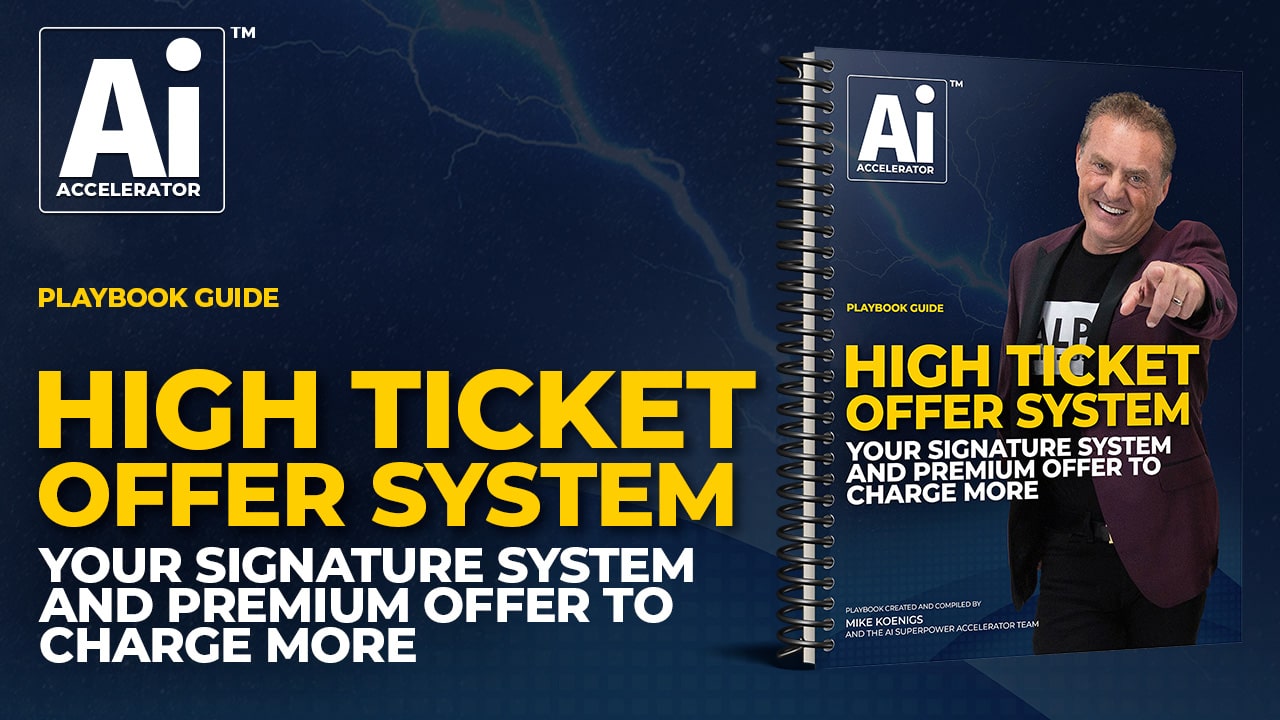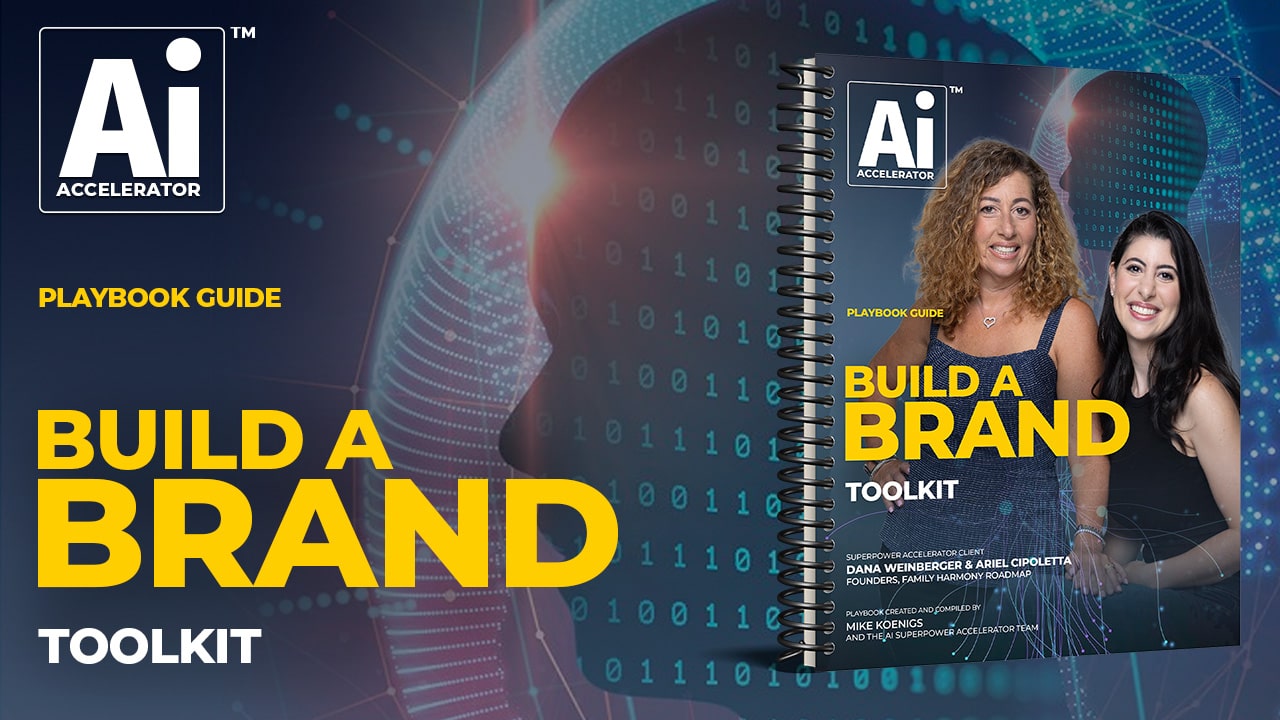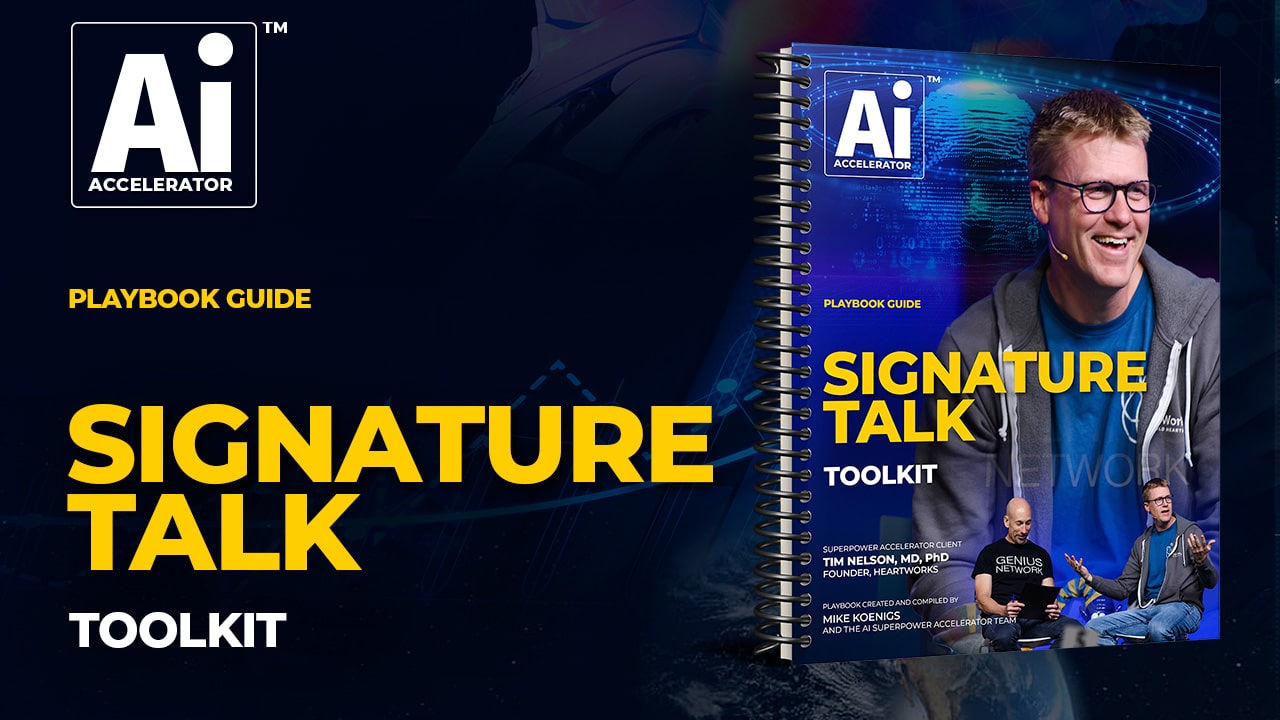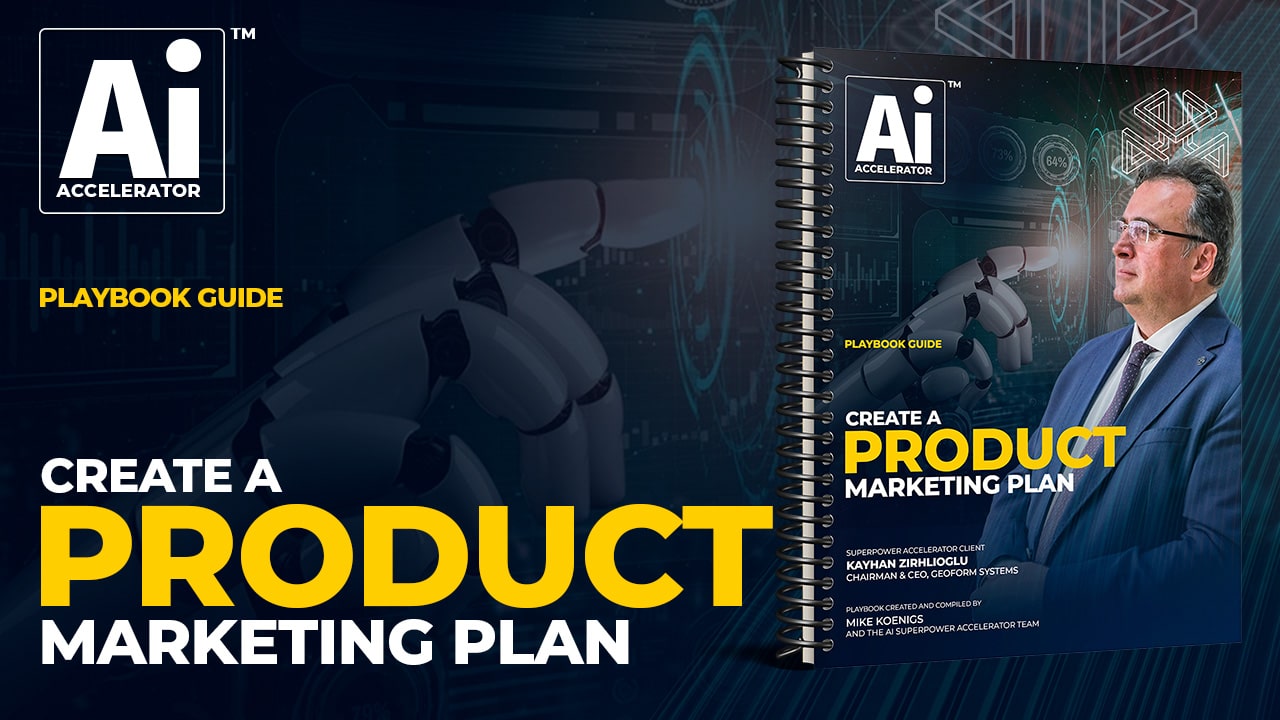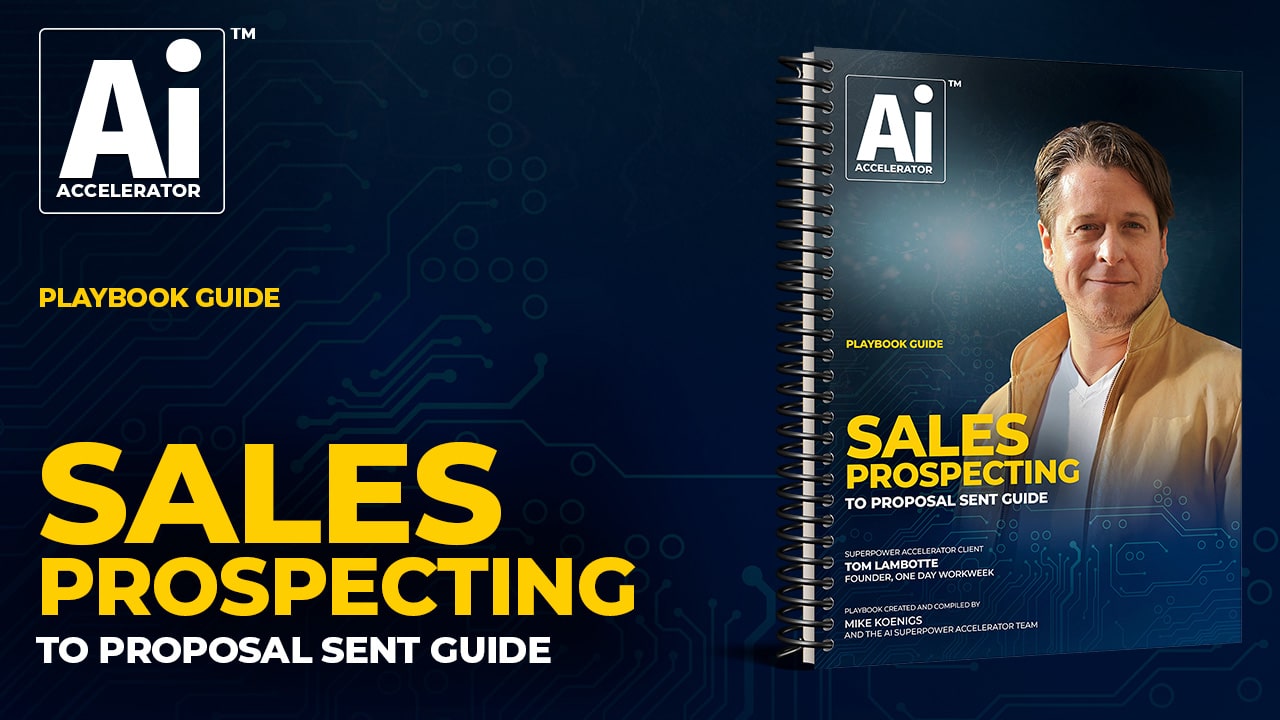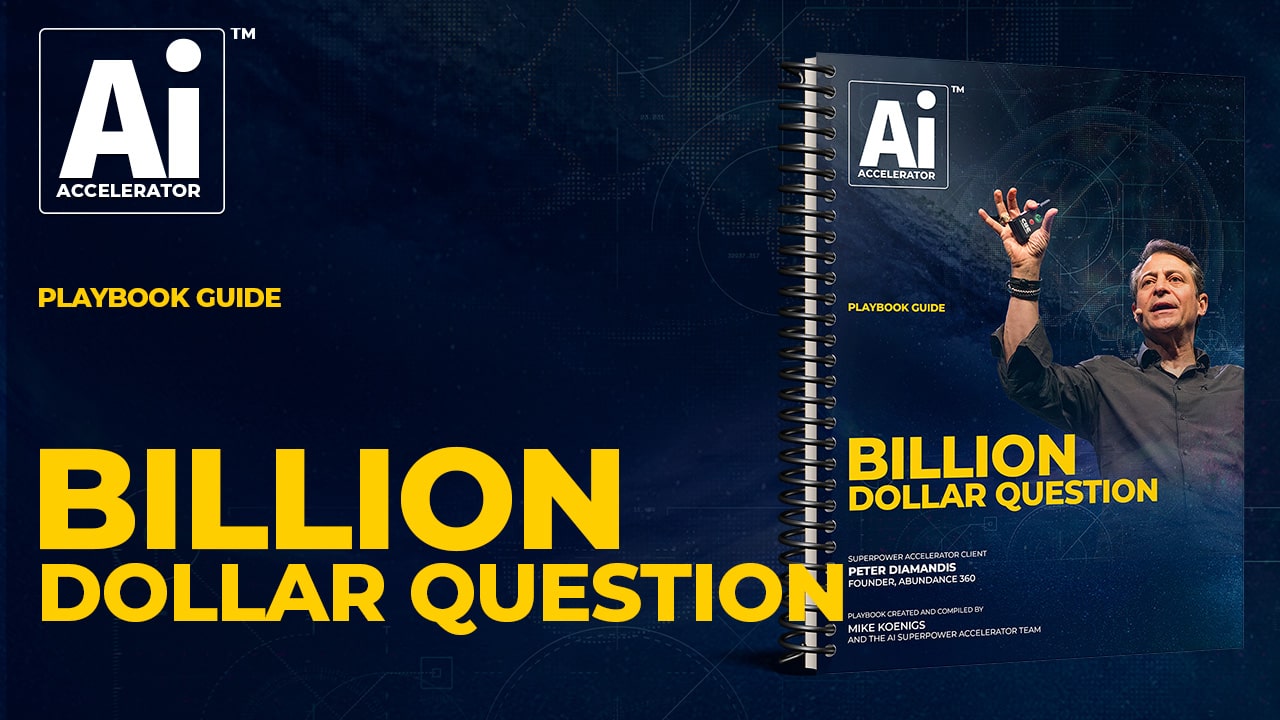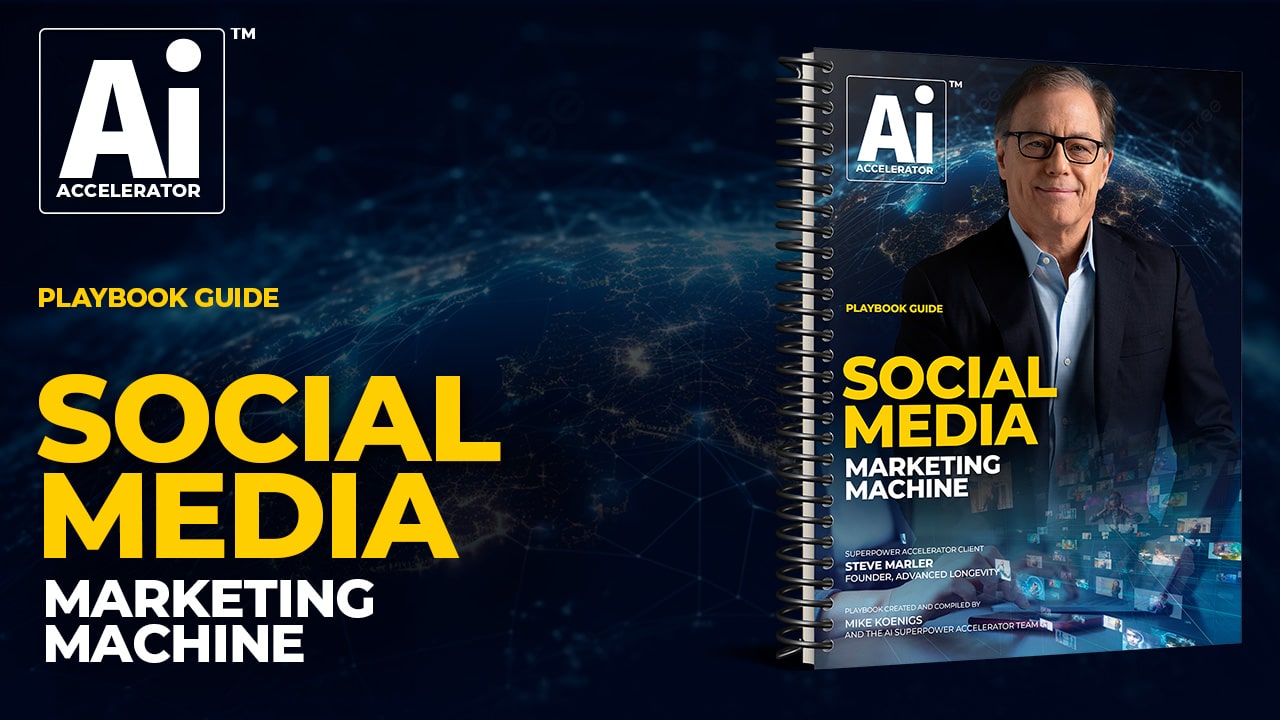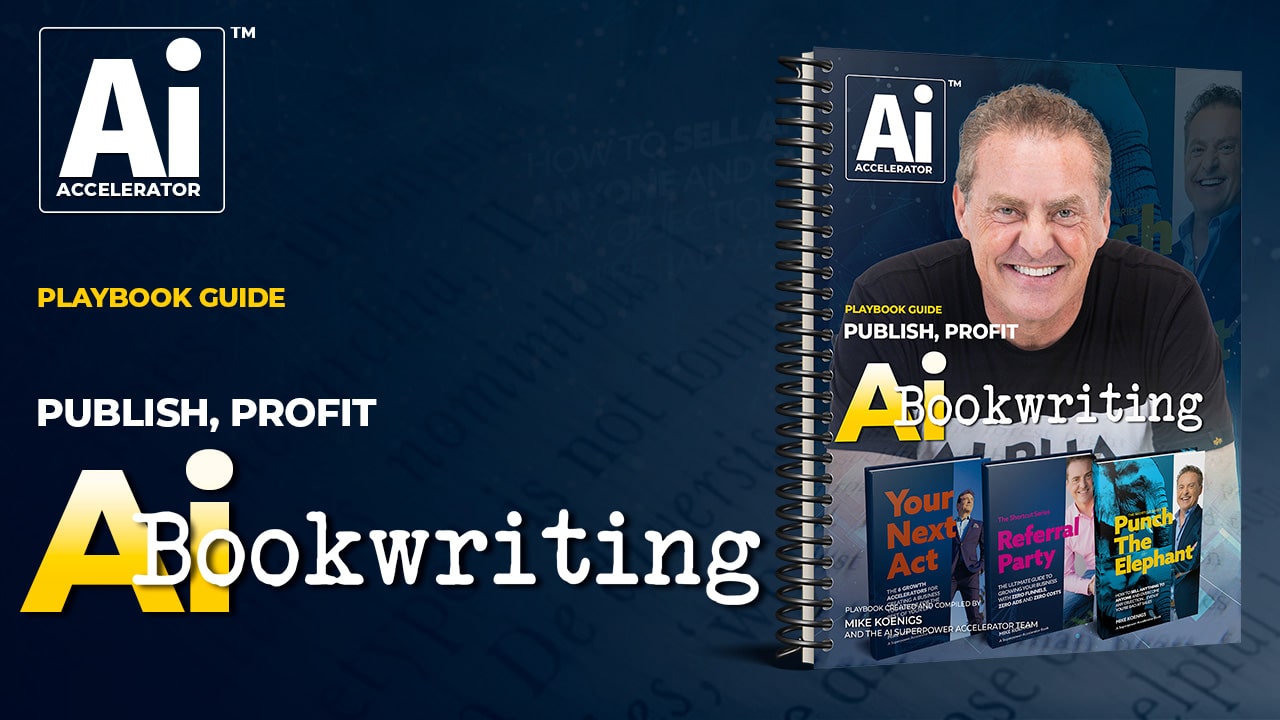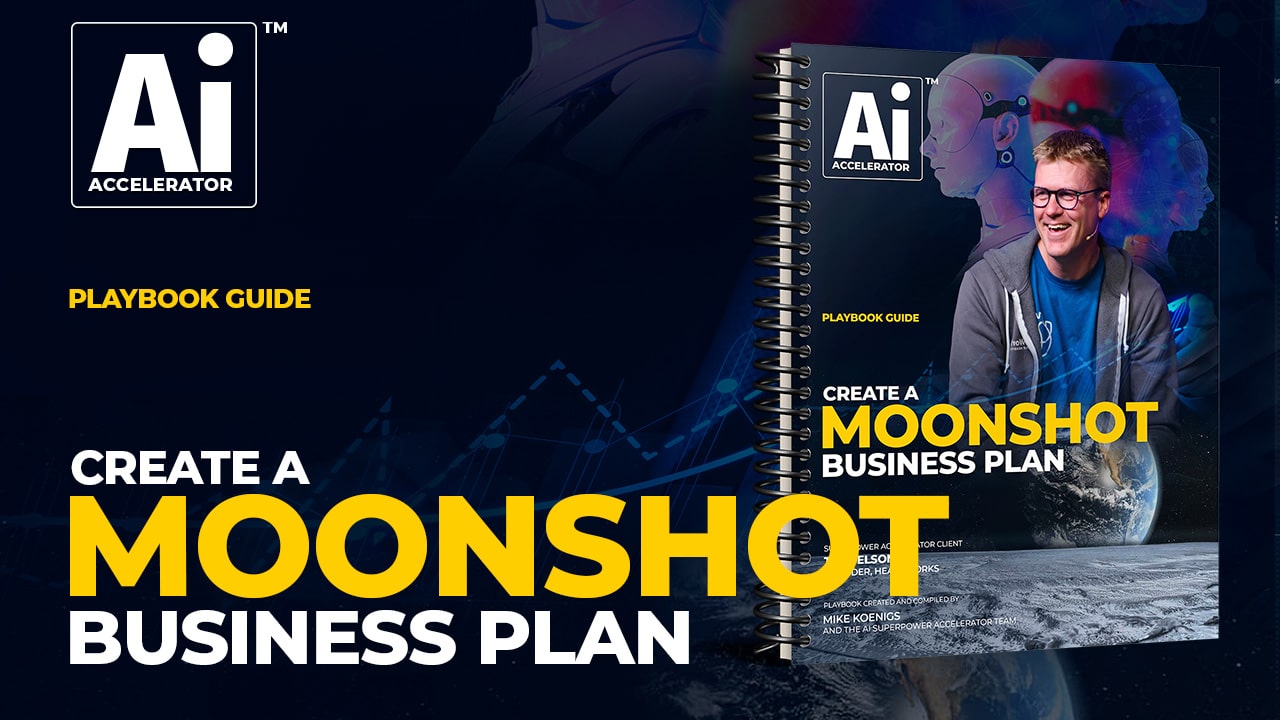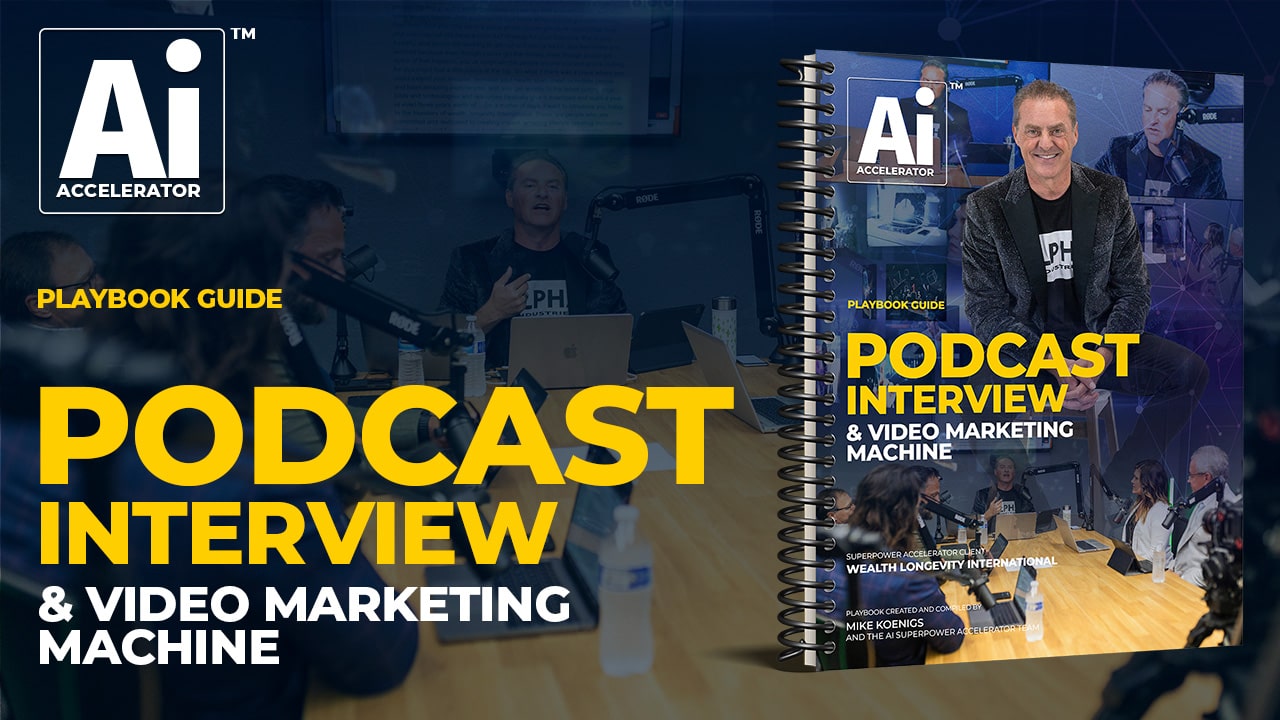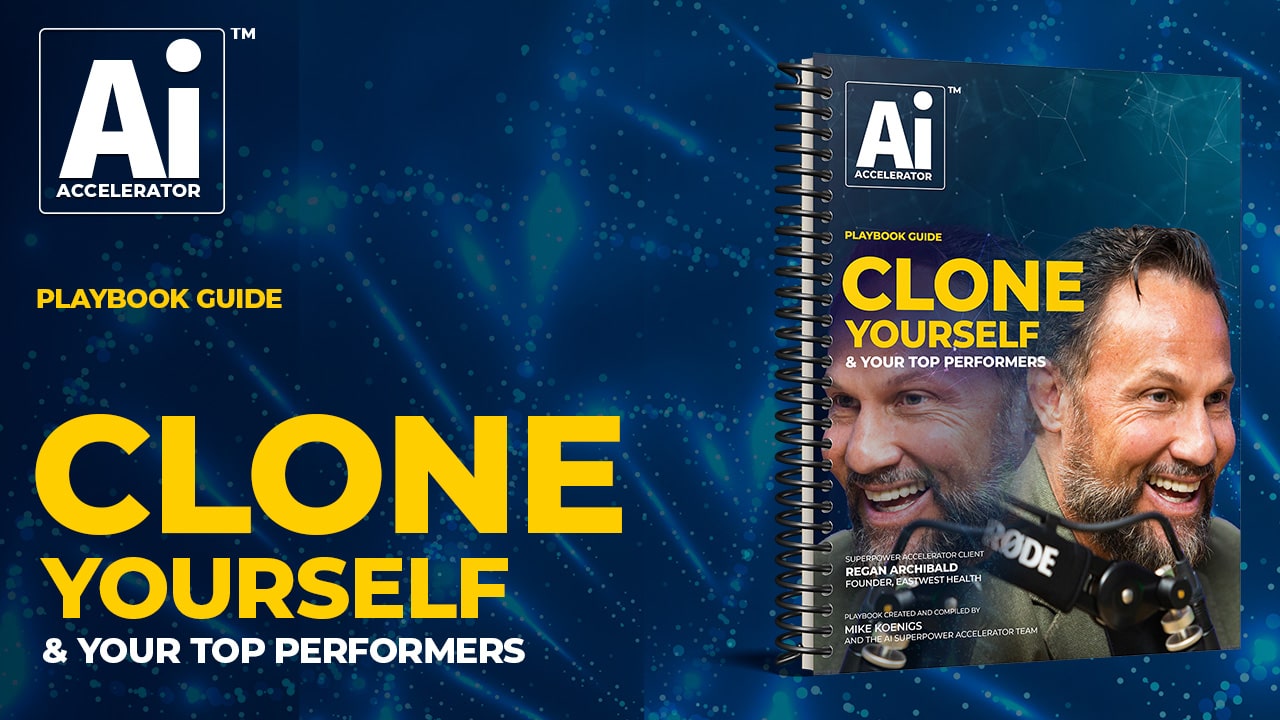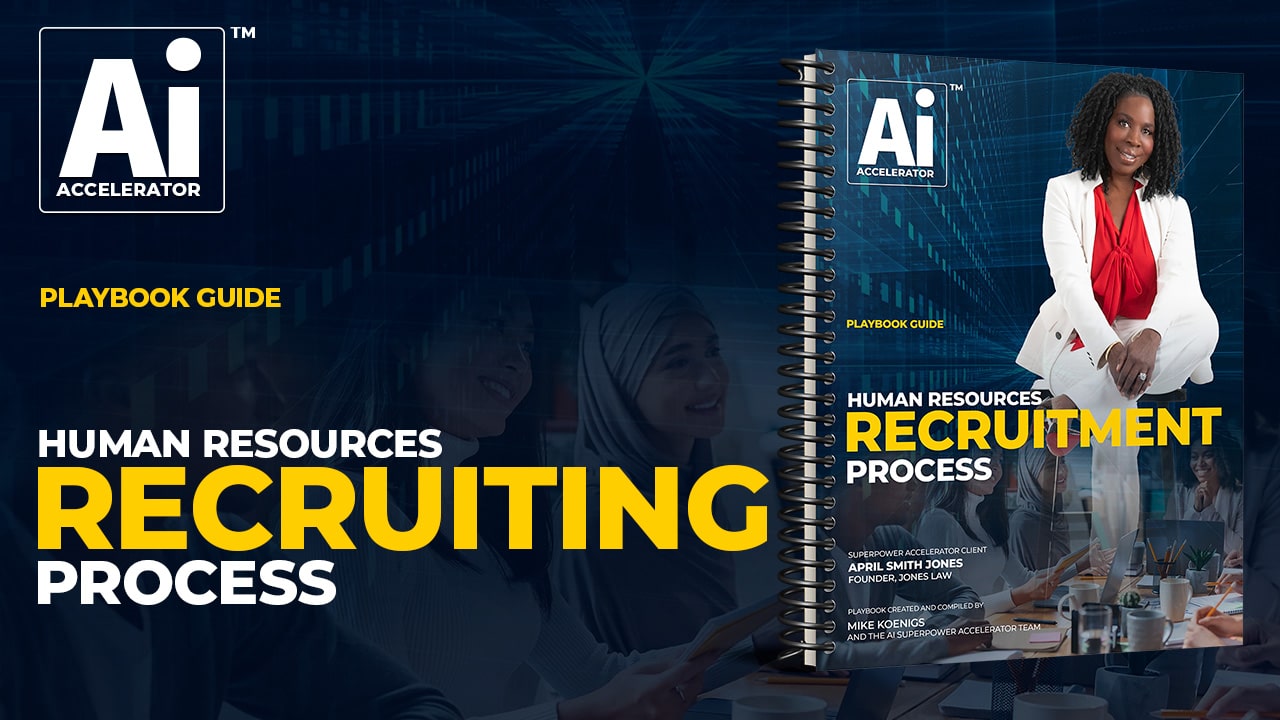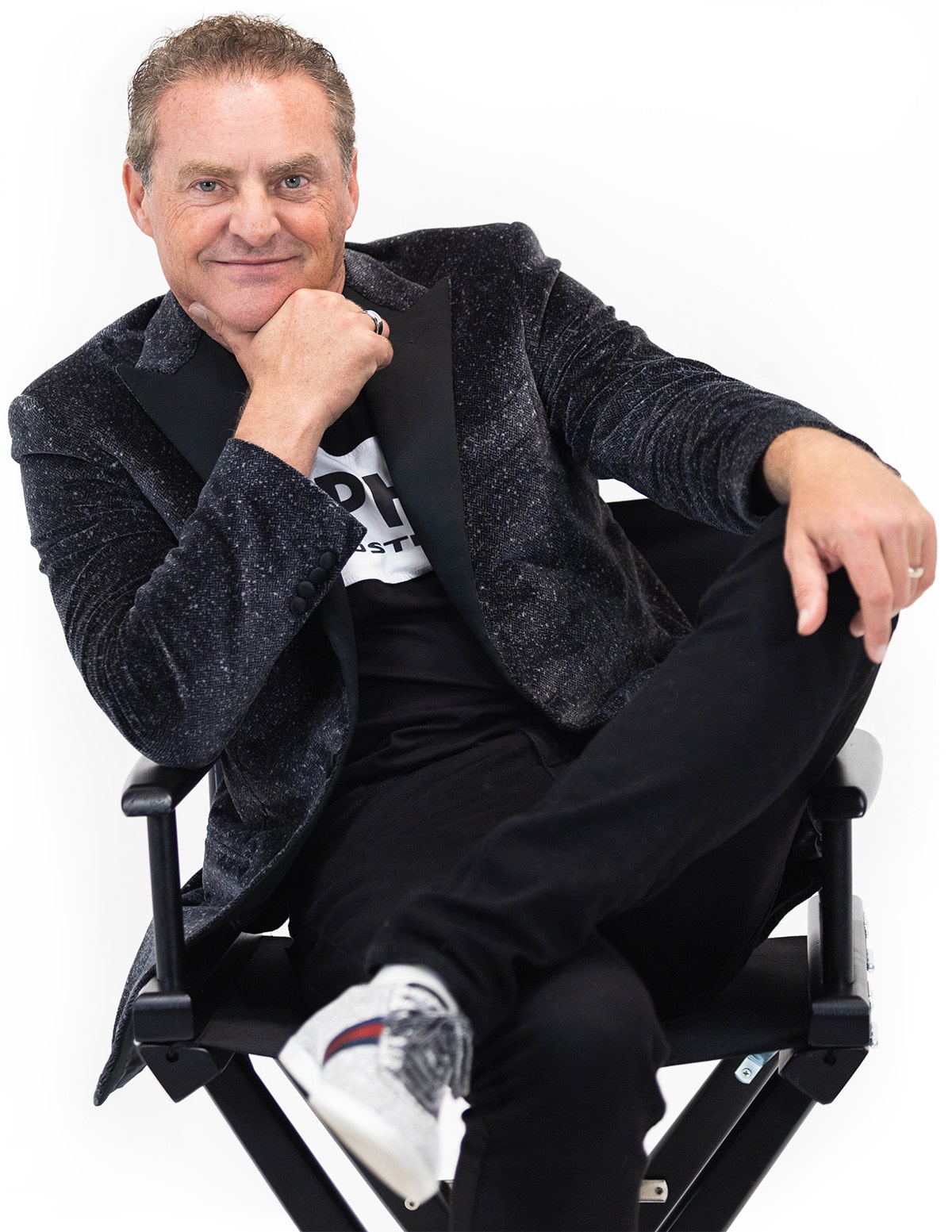 Mike Koenigs
Founder, Superpower & Ai Accelerator
What's "Your Next Act?" Imagine creating and launching your next business that you'll love for the rest of your life, a strong personal brand that multiplies the value of everything you do, attracts high-value customers, generates better prospects, and closes deals faster…in a week?
Mike Koenigs is a serial entrepreneur with five successful exits and experience as a judge on Entrepreneur.com's "Elevator Pitch" TV show, Mike has the expertise to help founders create "Your Next Act," a business they'll love for the rest of your life. He collaborates with his clients to develop brands, products, pitches, offers, marketing content, and launches, all in just one week.
Mike is dedicated to helping founders create businesses that are high-net, low-overhead, high impact, and low stress, allowing them to spend more time in their superpowers. He has consulted with major brands, including Sony and BMW. He has advised high-profile clients, including Tony Robbins, Paula Abdul, Richard Dreyfuss, Dave Asprey, John Assaraf, Brian Tracy, Peter Diamandis, Daniel Amen, and Darren Hardy.
In addition to his consulting work, Mike is a 17x bestselling author, contributor, and columnist for Entrepreneur, Fast Company, and Forbes magazines. He co-hosts two podcasts, "Capability Amplifier" with Dan Sullivan of Strategic Coach and "The Big Leap" with NY Times bestselling author Gay Hendricks. 
As a pioneer in teaching Generative Ai for Executives, Mike has taken the stage at prestigious events such as Tony Robbins' gatherings and Peter Diamandis' Abundance 360 conferences, MIT, EO, YPO, TLC, Strategic Coach, Genius Network and Dave Asprey's Biohacking events, inspiring and educating audiences with his innovative Ai insights and systems.
Tom Lambotte
Ai Accelerator Educator and Visionary
Tom Lambotte is a serial entrepreneur with multiple startups under his belt, each contributing uniquely to the tech industry. With over 15 years of experience, Tom has transitioned from hands-on founder roles to becoming an influential educator and visionary in Artificial Intelligence (Ai). He has taught Ai to industry leaders like Peter Diamandis, Tony Robbins, and several billionaires, solidifying his reputation as a sought-after expert.
His current focus is on the Ai Accelerator, a groundbreaking initiative aimed at accelerating the adoption and understanding of Ai technologies. Through this venture, Tom is a pivotal figure in shaping the future of technology.
In the past, Tom founded GlobalMac IT, which excelled in providing outsourced IT services to Apple-based law firms. He has since transitioned to a Founder role to focus on broader technological advancements. Another venture, BobaGuard, offered premier cybersecurity solutions to law firms and has also seen Tom move to a Founder role.
Tom's unique ability to spot market opportunities, coupled with his creative mindset and determination, has earned him recognition as a visionary leader. He is a frequent speaker at industry events and has been featured in numerous publications.
Tom resides in Chardon, OH, with his wife, four children, and two French Bulldogs. In his free time, he enjoys cooking, photography, and reading. He loves being in the water, although Ohio's climate and his young children make it a challenging endeavor. Comfortable in shorts and flip-flops, Tom embodies the relaxed yet focused demeanor of a true innovator.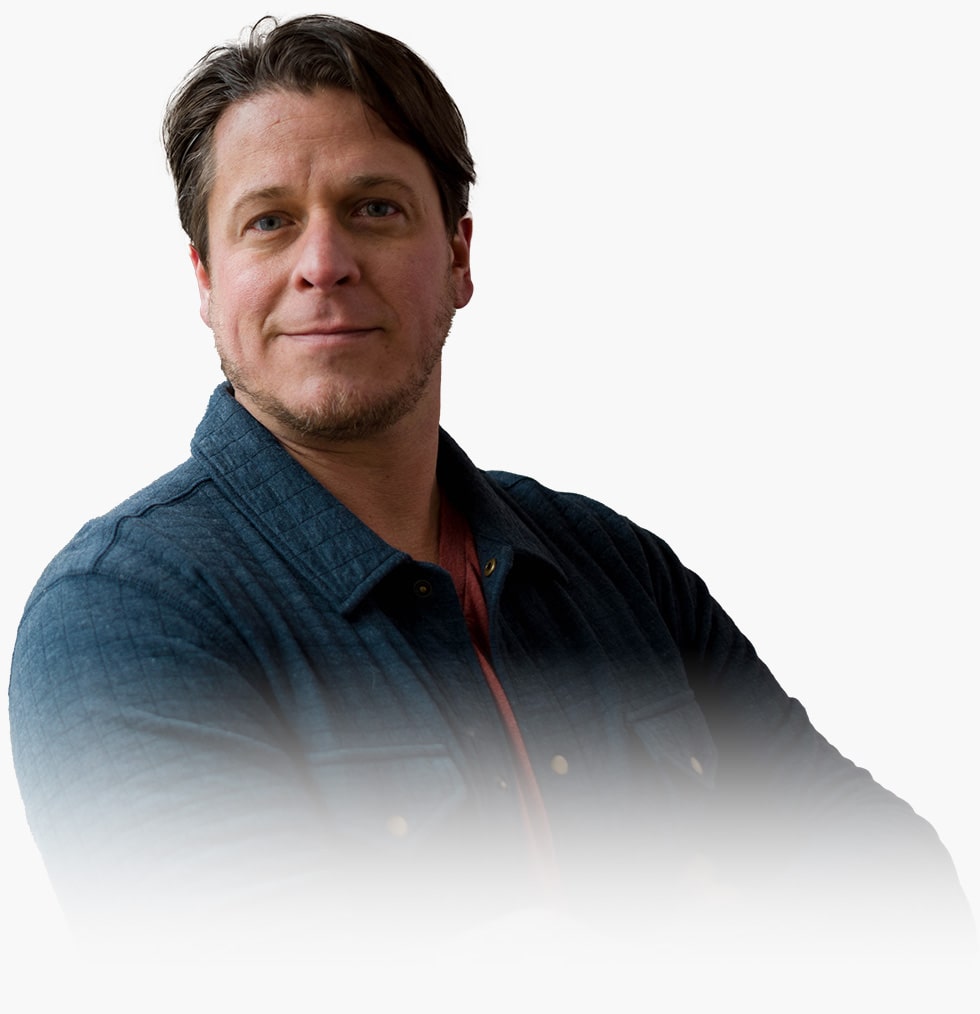 Are you ready for the Ai Superpower Accelerator?