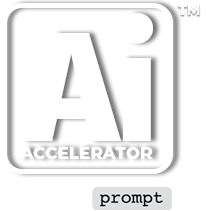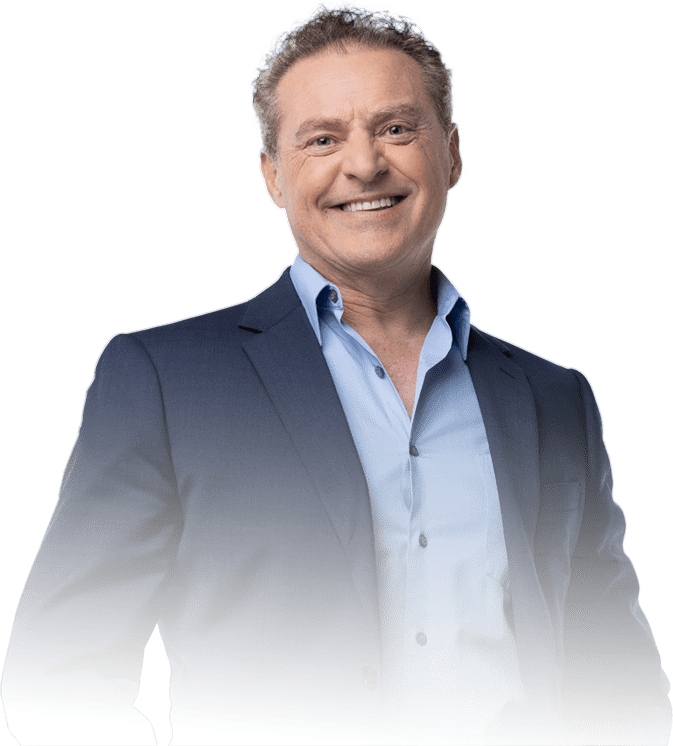 Mike Koenigs
Ai ACCELERATOR FOR HEALTH BUSINESS PROFESSIONALS
Grow Your Health Business in 90 Days!
How is the Ai Health Business Program Delivered?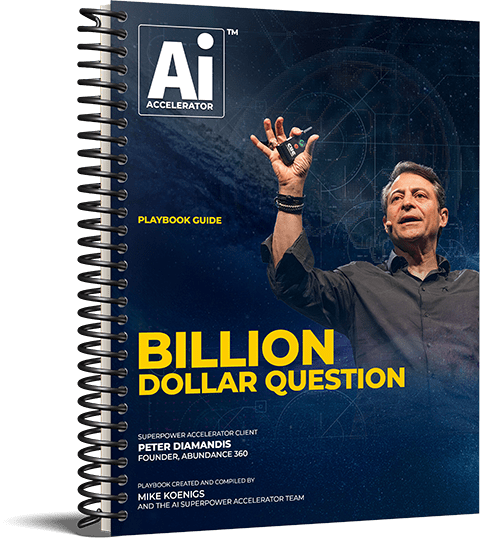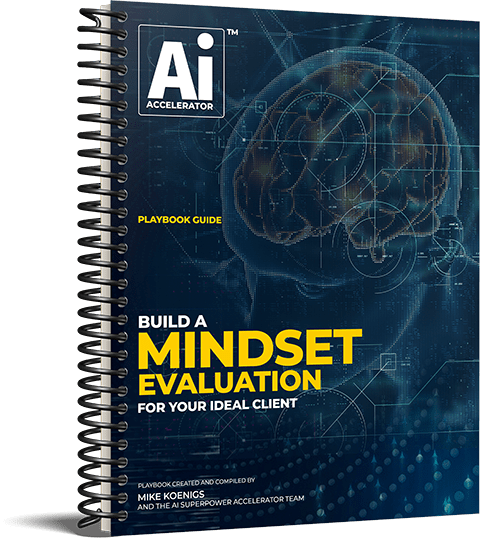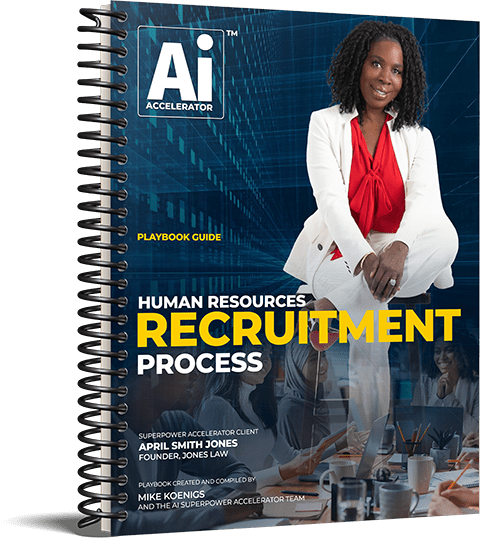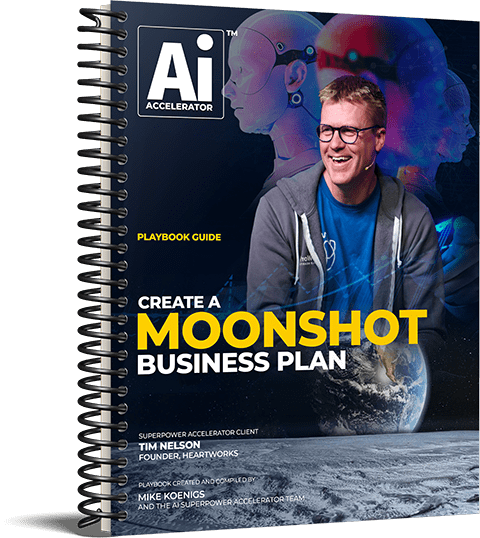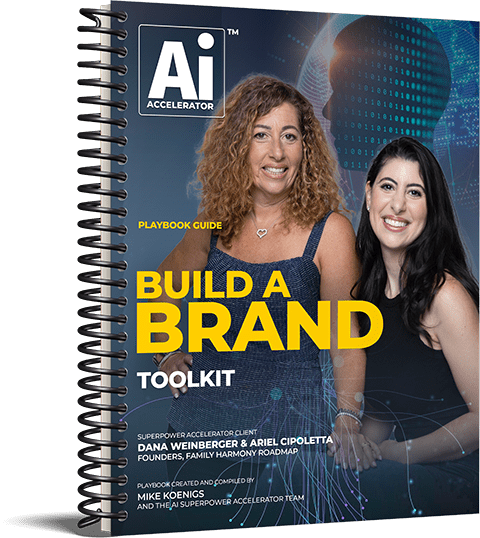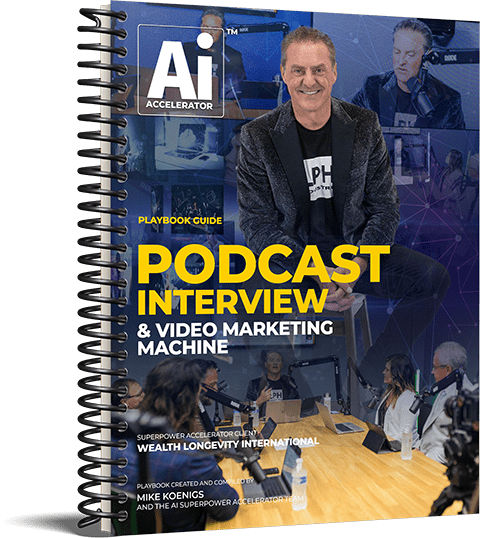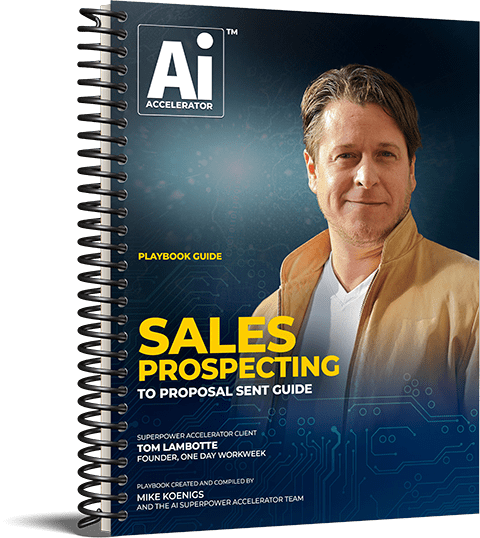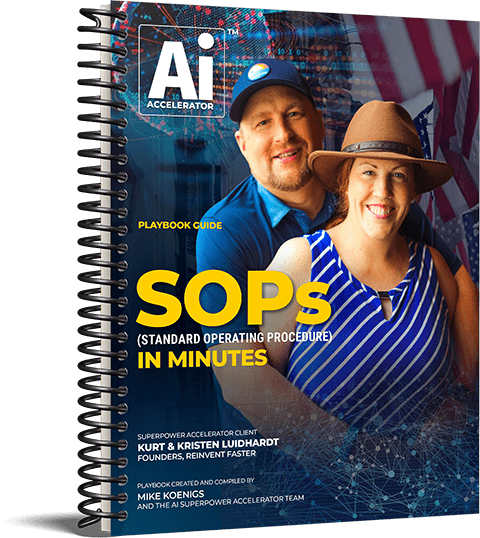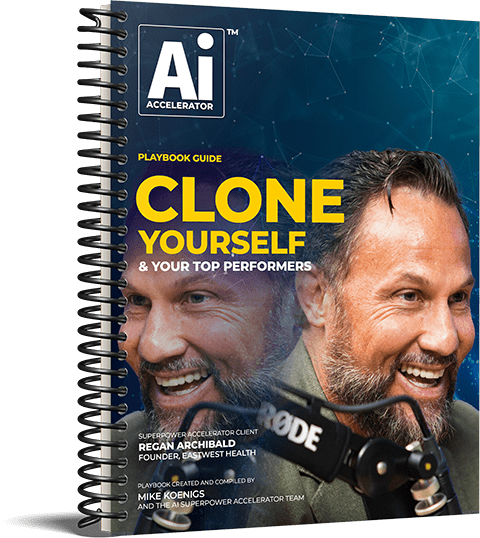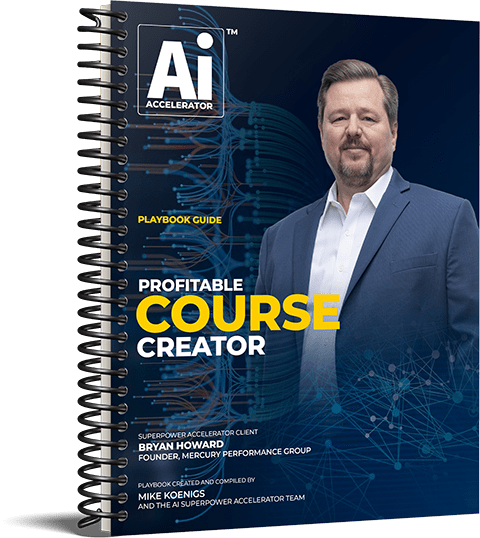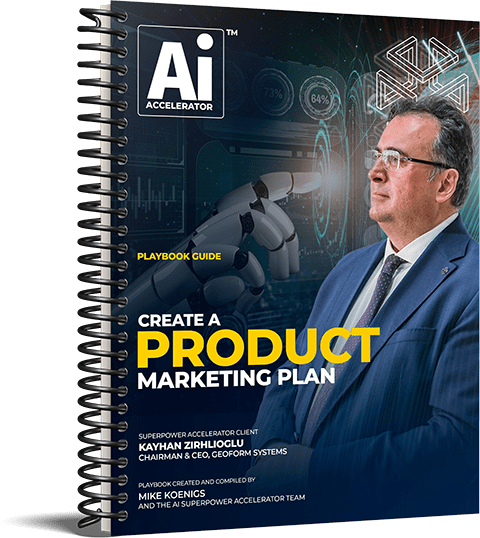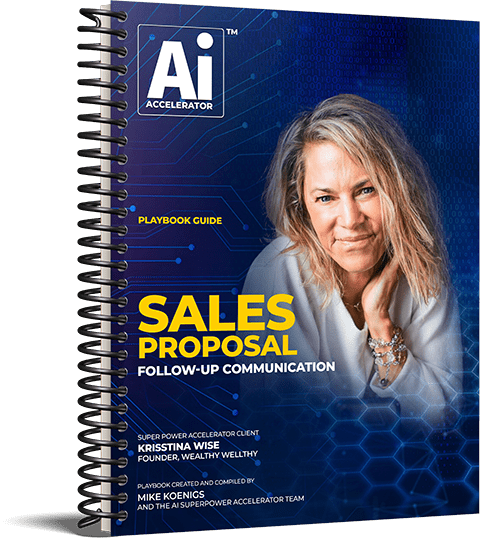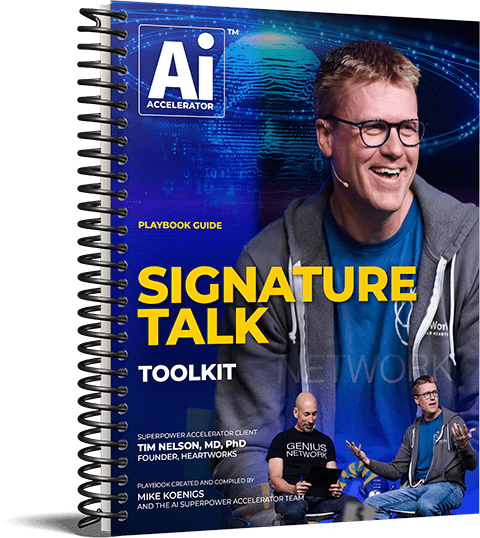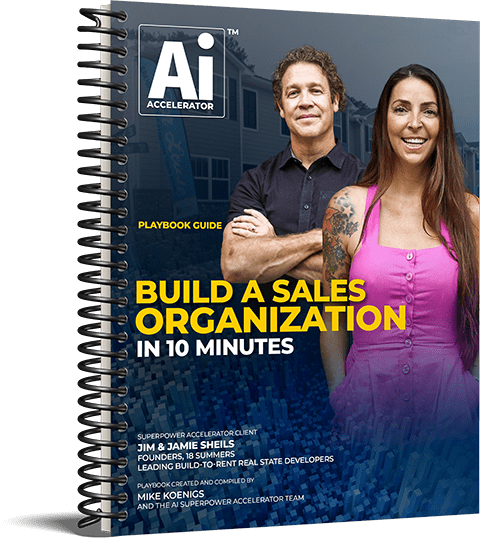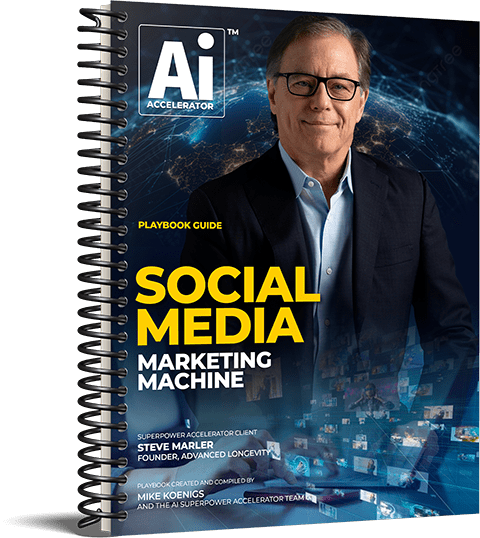 1:1 ONBOARDING: We'll meet with you to learn about your health business, learn your goals, biggest opportunities, challenges and dreams
LIVE TRAINING: Every two weeks, for 90 Days, we will host a total of six 90-minute sessions, with step-by-step, follow-along, "do it with us" live hotseats and real-world examples
18 Ai "PLAYBOOKS": Plug-and-play, fill-in-the-blanks, easy-to-follow systems that you or anyone on your team can use
AMA (Ask Me Anything) "Office Hours" – Every other week, we will work together to create custom solutions and solve your biggest challenges LIVE
Membership Portal: Every session is recorded, transcribed, summarized and added to your membership portal with reusable copy-paste prompts and instructions!
+ All These FREE BONUSES Included in Your Membership: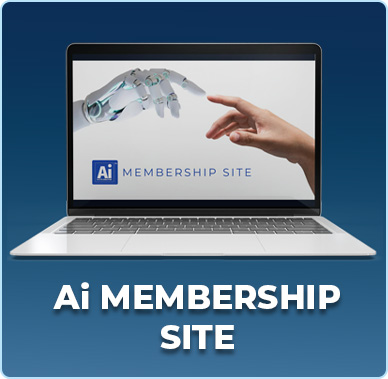 Engage with the Ai Health Business Accelerator content and team digitally. Rewatch your live training sessions, review Ai playbooks, cheatsheets, and transcripts again and again.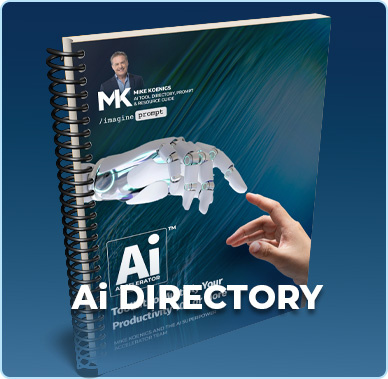 Step-by-step scripts to use in your business and the latest directory of Ai tools and apps to jumpstart copywriting, with time-saving tips and resources.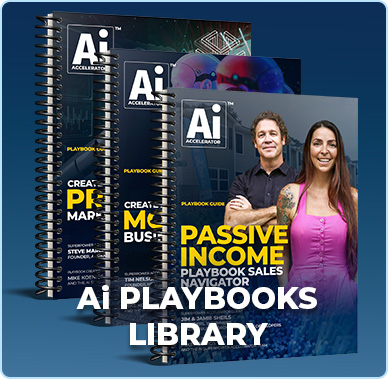 Our full library of step-by-step, follow-along, copy & paste prompts that you can use NOW to increase efficiency, save time and make more money.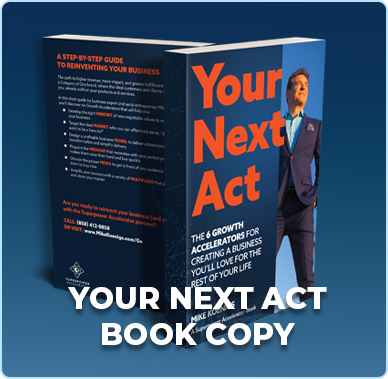 Get a free copy of Mike's most recent bestseller, Your Next Act: The 6 Growth Accelerators for Creating a Business You'll Love for the Rest of Your Life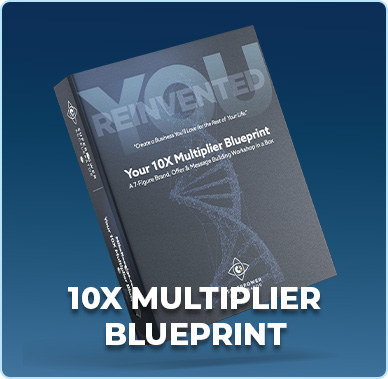 With our 10X Multiplier Blueprint, you'll get the step-by-step course based on Mike's $150K Superpower Accelerator Vision Day Experience ($2,997 value).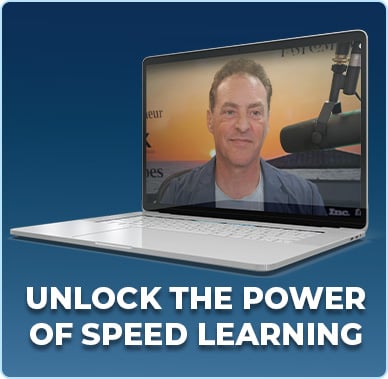 Unlock the Power of Speed Learning: How to Consume 30 Hours of Content in 30 Minutes with ChatGPT is a must-have resource to save you so much time so you can focus on what really matters.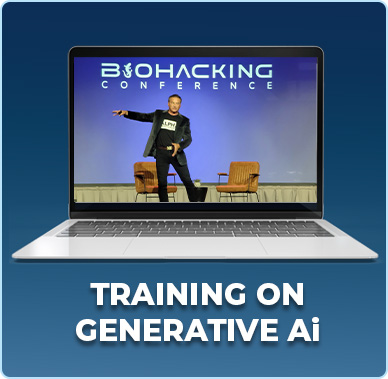 Watch Mike's latest training on Generative Ai for Executives from his Keynote at the Dave Asprey BioHacking Conference.
Mike shares all of the latest equipment he recommends clients get and use, including what is in his studio in the Studio Tour video.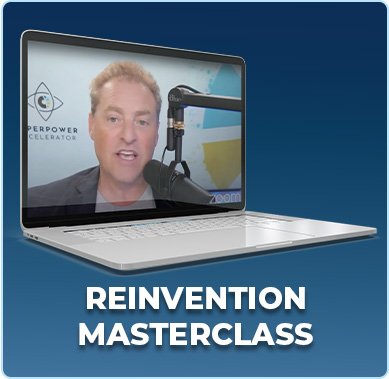 Our Reinvention Masterclass teaches you how to reinvent yourself, create a new business and personal branding ($1997 value)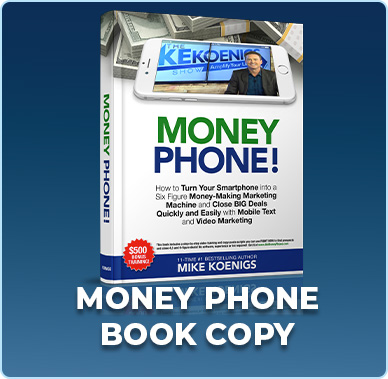 MoneyPhone: One of Mike's most powerful strategies for business building and selling, using nothing more than an iPhone.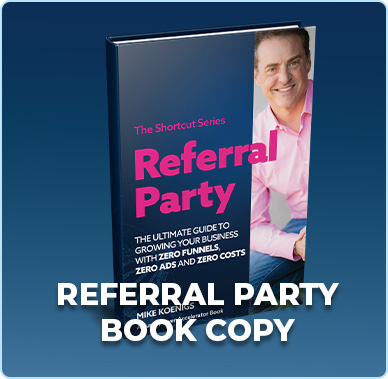 Get a free copy of Mike's most recent bestseller,  Referral Party: The Ultimate Guide to Growing Your Business with Zero Funnels, Zero Ads and Zero Costs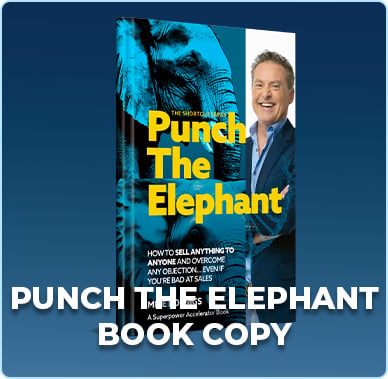 Get a free copy of Mike's most recent bestseller, Punch the Elephant: How to Sell Anything to Anyone and Overcome any Objection…Even if You're Bad at Sales AND his sales system training.
The Ai Acceleraror for Health Business Program
Our Ai Accelerator for Health Business is the Ai-i-fied version of JJ Virgin's "Health Business Ascension Model" and shares a similar structure.
Discover your biggest pain points in your business and fix them. Build tools and resources that help make you and your teams more productive so you're not doing stuff that aggravates you, and you finally have time to work on your big dreams.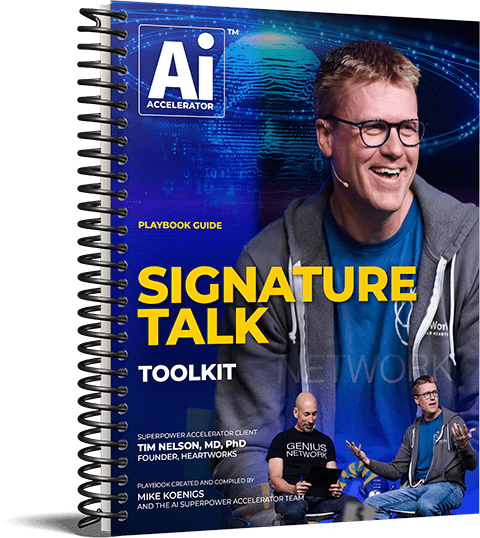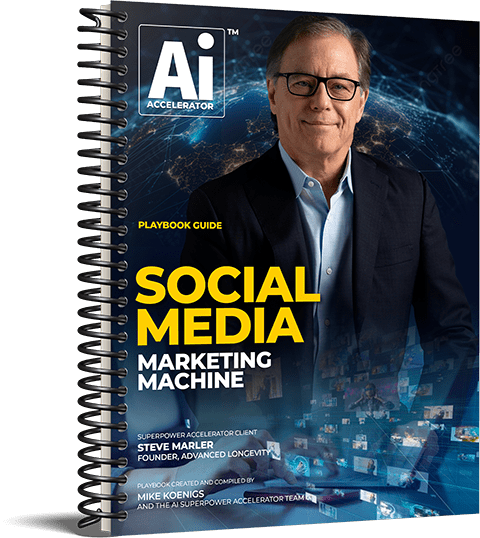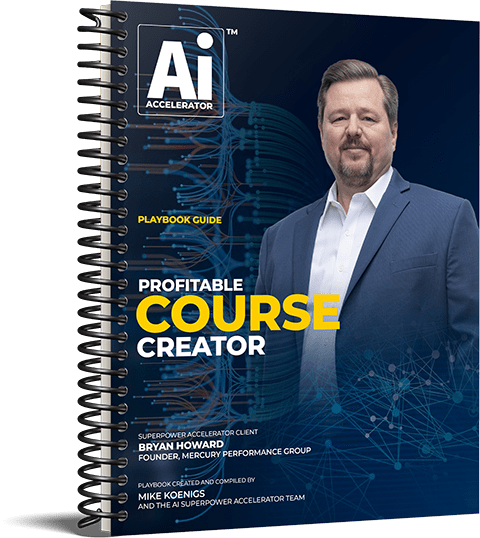 Create – Optimize – Grow Revenue
We help you create your next transformational offer with clarity and confidence to generate more income rapidly. Ai will help you write everything you'll need in minutes – from clearly identifying and defining your niche and audience to developing or refining your core offer and pricing.
Here's what we'll do together:
Identify Your Perfect Client
Define your Market Niche and Audience so Your Message Resonates
High-Ticket Offer
Your Signature System and Premium Offer to Charge More
Signature Talk & Presentation
Ai Writes Your Talk and Builds Your Presentation and Graphics
Message & Marketing System
Ai Writes Fast Converting Social Media, Videos and Sales Scripts
Supercharge your team's productivity and fine-tune your client engagement systems. You'll craft everything swiftly in Ai — from redefining your HR processes to elevating your client follow-up strategies, all aimed at boosting your revenue in record time.
Your Sales Powerhouse
Drive Up Enrollments and Sales Conversions with Ai that Convert Faster
Grow Your Ideal Team
Streamline HR Workflows and Recruitment Processes to Save Time, Money and Maximize Efficiency
Client Success Formula
Develop Ai-Enhanced Client Relationship Management Plans that Resonate
Operational Blueprint
Implement Quick and Effective Standard Operating Procedures (SOPs) for Seamless Execution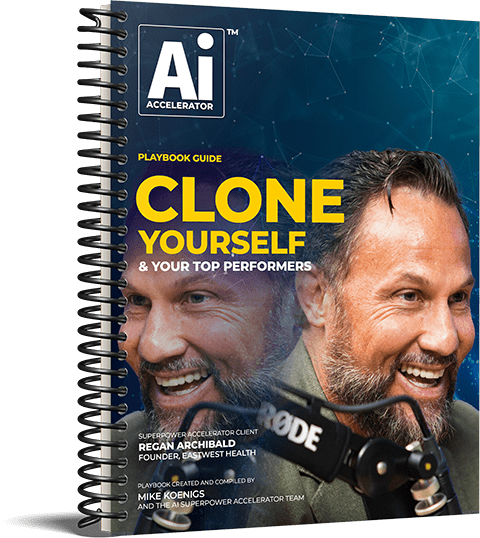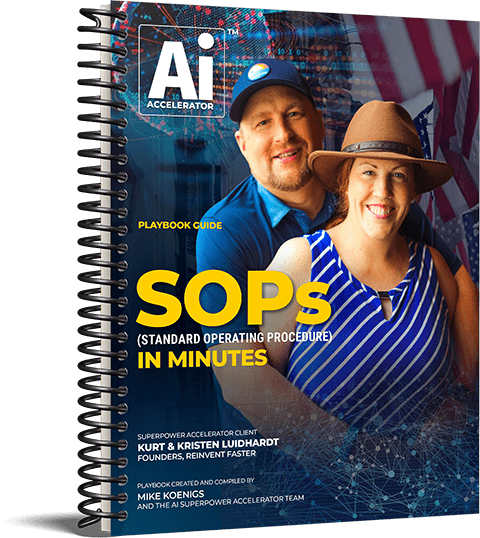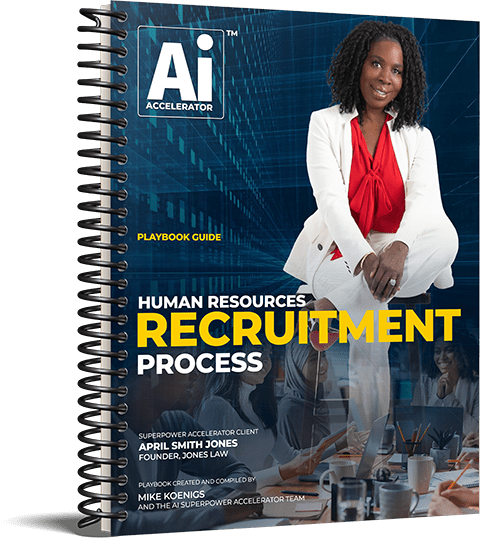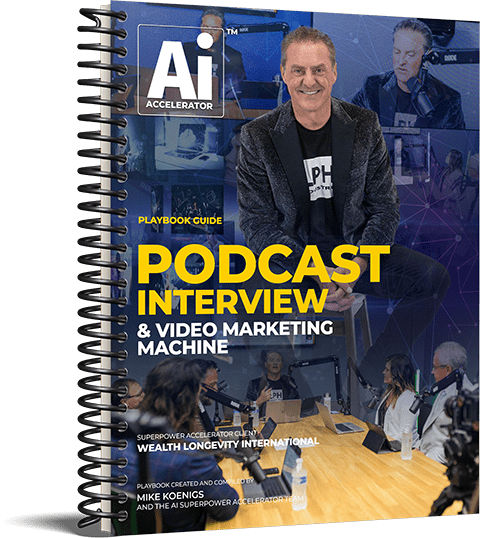 Make Your Big Dreams Come True
With the foundation in place, we focus next on growing your platform and your audience. Getting your message out to the world and allowing you to spend more time in your superpower.
Build a Brand Toolkit
Craft your iconic brand story, visual identity and message to attract your ideal clients
Publish, Profit Ai Bookwriting Playbook
Write your next bestselling book, from blank page to published author in days
KnowledgeBot Toolkit
Transform your knowledge and expertise into on-demand bots to empower your team and clients 24/7
Podcast, Interview and Video Marketing Machine
Grow you authority, audience and get booked on top podcasts and create binge-worthy videos
With Ai HEALTH BUSINESS, you'll become the fearless leader guiding your team through uncharted Ai territories, unlocking new possibilities, and demonstrating how Ai can be your secret weapon in delivering exceptional healthcare services.